Client Spotlight - Emanate Design
Posted on 23 January 2012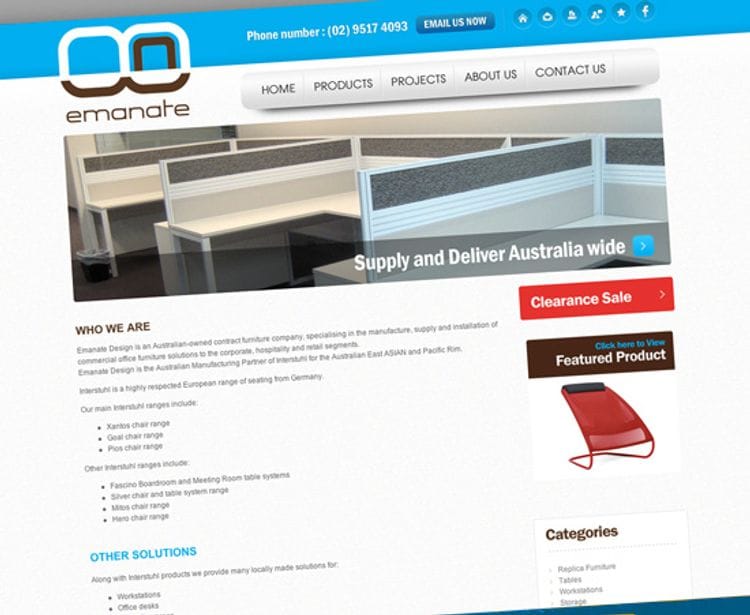 Emanate have a beautiful range of office furniture from the most popular to completely unique styles, all affordable, attractive and durable that would make any business the envy of others.
Emanate Design came to Bloomtools looking for a website design company that could provide them with a website that attracted new prospects and showcased their range. They were also seeking an easy to use, functional Content Management System (CMS) that would allow them to personally manage their website updates through a simple Internet login. They'd previously had a website that they couldn't update themselves - a common challenge we hear from our new clients.
It was important for Emanate Design to be able to showcase their entire catalogue and past projects, so they opted for the Catalogue tool and Photo Gallery for these purposes respectively. The Testimonials manager is a great way of promoting the positive feedback from past clients and they have strategically placed this down the bottom of the page template where it is not competing with more urgent messages but remains eye-catching.
To boost their website traffic, they have also opted for our SEO services, which includes our Results Guarantee. We can't wait to see what Success Stories they'll be able to give us soon!