Invoicing and Payment Management
Make taking payments easy with the Bloomtools integrated invoicing and payments software.
One spot for all your invoices
No matter whether your invoices are created from an event, your shopping cart or even when a donation is made to you they all exist in the same system. This means there is a central place where you can see the status of all invoices. You can create your own manual invoices as well and they are easy to export to add them directly into your accounting software.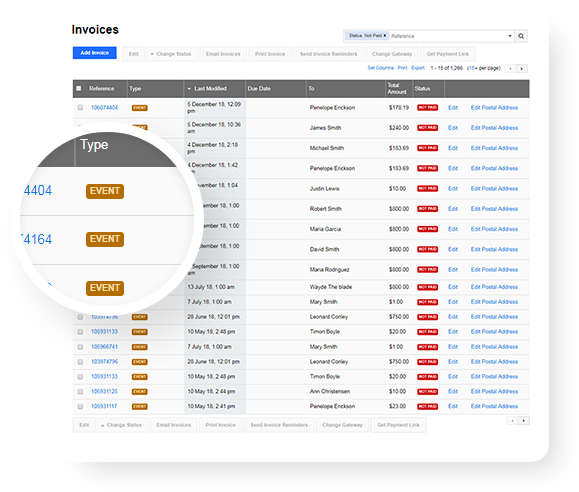 Take payments through your website
Accept not only payments for automatically created invoices but also invoices you manually create through a payment portal on your website. Supports over 15 payment gateways.