The next generation of websites are here. Unlike other websites, a Responsive Website will grow and develop as you need it, without requiring a complete redesign. It's a complete living solution that will evolve in time with your business.
Here at Bloomtools, each of our Responsive Websites are custom made which means no two will look alike. Start by having us build your website, then add as many of our 30+ tools from the categories below as you need them to get the results you want.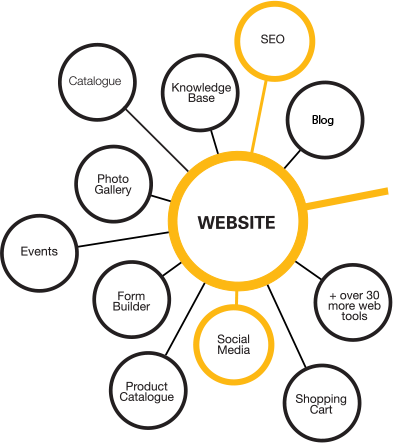 Communication Tools
Communication is key. Make it easy with the following range of tools:
It'll lower your administration time so you can put more effort into keeping your customers happy.
Ecommerce Tools
Do business online? Then check out our range of ecommerce tools including:

Get more sales and make more money online with these simple-to-use tools.
Interactive Tools
Get your website visitors interacting with your website by including:
It's a great way to get visitors to stay for longer and keep coming back.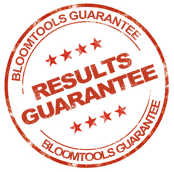 Bloomtools Professional Website Design Benefits
Each and every website is created uniquely for each business by our professional graphic design team and managed by your own project manager.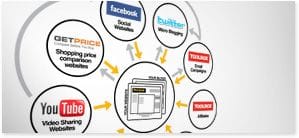 Social Media is a great way to boost your online image and supply quality content to your customers. Bloomtools makes it easy to incorporate Social Media into your business marketing by integrating it with your Responsive Website and Database Marketing.

Edit your website design when and where you want
On holiday in Europe and need to update your website? No worries! Simply find an Internet connection and login. No calls to your website developer. No back-and-forth with your copywriter. Just one simple login to access everything.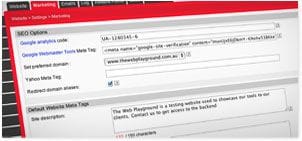 Our websites are built with Search Engines in mind, with everything from XML sitemaps, to easily editable page names and Meta Descriptions. We also offer a separate monthly SEO service that will help build your rankings on a monthly basis.