"Since Bloomtools we're unable to meet demand!"
Posted on 12 October 2015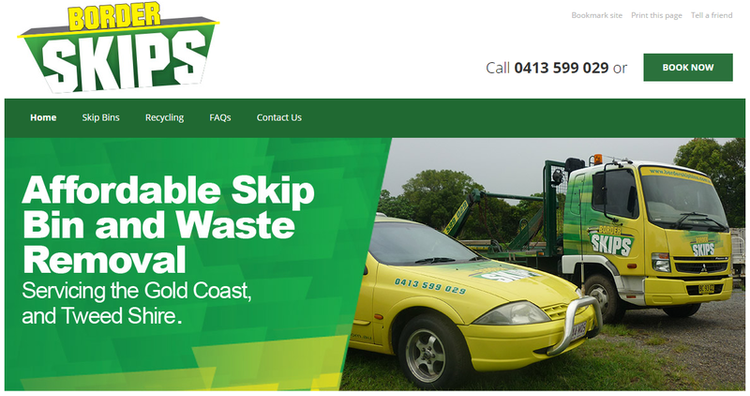 Paul, owner of Border Skip Bins has a business success story we're excited to share.
He wasn't sure why he needed a website, as he was just a small one man band local business - but decided to take the plunge and have an online presence with a Bloomtools website and our Search Engine Marketing services (SEM / Adwords). And he's never looked back.
"If you told me I would have to cut back on advertising because we were generating so much business we couldn't keep up, I would have laughed,"
"But now that's exactly what we're doing," said Paul.
"I used to advertise in local newsletters, Yellow pages, but we had to stop that because my Bloomtools website and SEM services is delivering me so much business. On top of that, it has helped me extend my business where I am now able to buy another truck and increase my prices because I am not unable to meet the demand."
Paul often turns up at Bloomtools with gifts because he is so grateful for the massive increase in revenue, customers, demand and online traffic that his professional online presence has brought him.
Call your local Bloomtools Consultant now to have a chat about what we can do for your business.


Author:
Tracey Voyce
About: With more than 30 years business management experience, Tracey Voyce is the CEO of Bloomtools. Tracey has owned and managed many businesses and spent several years training and motivating coaches at the world's largest business coaching franchise.
Connect via:
LinkedIn