23 Recent PPC Stats Important For Australian Businesses in 2022
Posted on 27 January 2022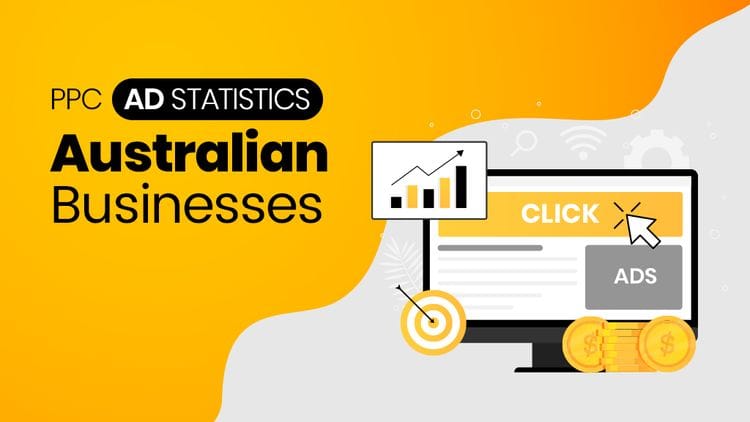 PPC is undoubtedly one of the most important tools in the modern marketing world. And, current trends of 2022 indicate that PPC advertising will continue to grow this year.
Happy 20th Birthday, PPC
PPC (Pay-Per-Click) advertising has been a part of Google since 2002. Before that, advertisers would spend per thousand impressions.
PPC has grown a lot in 20 years. There are billions of ads on Google visible each day, and recent statistics indicate that PPC advertising will only continue to grow in 2022.
As such, it should be front of mind for any digital marketing strategy.
PPC Stats for Australian businesses and digital marketers
Did you know that the average person sees between four and ten thousand ads online each day?
It's likely that most internet users don't even realise, but it does influence their purchasing decisions. And, as the population of users online grows every day, so too does the number of ads being viewed.
Important Google Ads PPC statistics for Australian businesses
The average PPC ad return is 200%, meaning that for every $1 spent, a PPC ad would return $2.

Customers are 70% more likely to purchase your product when you use retargeting.

More than half (over 50%) of ad clicks occur on mobile devices

Audiences are 155% more likely to search brand-specific keywords when exposed to display ads.

PPC can generate up to twice as many visitors compared to SEO.

Nearly all (96%) of marketers invest in PPC/Search ads.

80% of businesses choose to focus on Google Ads for their PPC ad campaigns.

More than half (62%) of marketers increased their PPC budget in 2021.

Digital ads make up more than half of the global ad revenue.

Google controls more than 92% of global search engine traffic.

More than half of online shoppers call advertisers (52%)

There are nearly seven billion searches on Google each day.
Recent social media PPC statistics for Australian businesses
Nearly one billion people view Instagram ads each day. Instagram is an excellent opportunity to reach audiences in their daily lives.

The average age group of Instagram users is between 13-34 years old and many Australian businesses capitalise on this.

Close to all Instagram users (92%) chose to 'follow' a brand, check out their website, or make a purchase. While Google and Facebook are both brilliant PPC platforms, Instagram is a great opportunity for direct targeting.

The most important social networks to young adults, and likely the best social media platforms to advertise on in 2022 will be Instagram (32%), Facebook (14%), Twitter (24%), and Snapchat (13%).

The global average time spent per mobile session is 40 minutes.

In Australia, the average session duration online grew by 32 minutes from 2020 to 2021.

The average Australian spends nearly a third of their online time on social media.

YouTube leads the average duration spent on social media per session in Australia at just under 20 minutes.

80% of Australians use social media.

78.2% of Australians use YouTube, making it the most used social media in the country, closely followed behind Facebook at 77.5%.

Despite TikTok's exponential growth, most marketers focus on Facebook and Instagram for social media advertising.

18.2% of Australians aged between 16-64 admit to following influencers and other product experts online.
Setting Up a PPC Ad strategy in 2022:
Now that you have the recent stats, you can get started on your PPC campaign for your business and catch up on your competition. You can read ourlatest blogs for up-to-date digital marketing tips specific to the Australian market.
Or, you could talk to an expert:
Bloomtools Paid Advertising Servicescover social media and Google Ads and is a great way to:
Attract more customers to your business

Increase website traffic

Advertise locally, or globally

Create brand awareness and recognition

Improve your sales
Contact us for a free, considerate consultation. One of our digital marketing experts can examine your business and help to develop a specifically tailored PPC strategy.
Book a consultation online now.
References: