5 Common ECommerce Mistakes (& how to fix them)
Posted on 15 June 2015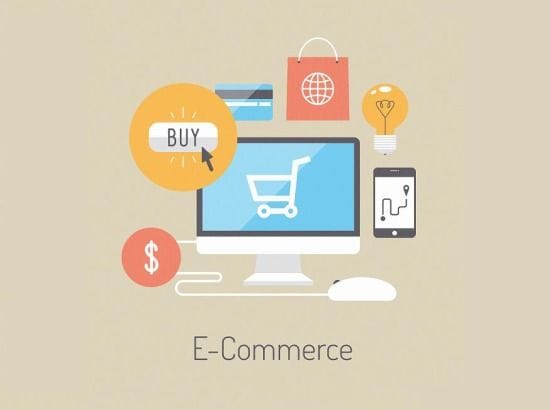 Even experienced retailers make mistakes when it comes to their ecommerce sites and one small slip-up could cost you a lot when it involves a sale. Here are five of the most common mistakes seen on ecommerce sites and easy-to-learn solutions for fixing them.
If you have thousands of products on your website, making each page unique may sound like a huge waste of time but it isn't.
If you use the same copy on every page or simply lift the stock product description from the manufacturer, you end up looking like a carbon copy of your competitors and that is something that will do you no favours with your customers and likely hurt your site's
SEO
. Always add a few lines of your own to each product description. If you can't do it all yourself, hire a copywriter.
Failing to optimise for mobile
Many smartphone and tablet users use their devices to shop online, so if your site hasn't been optimised for the small screen you are in danger of losing out on sales. According to an article in The New York Times, prompting customers to shop on the go. And if your site is clunky and difficult to navigate on a smaller screen, your shoppers will head elsewhere. Not only that, but in April of this year Google made mobile optimisation part of their fundamental criteria for ranking websites. So if you website is not fit for the mobile screen, you will not only frustrate and lose users, but not be found all together.
Make sure your site is accessible on any number of devices with
Bloomtools mobile-optimision
.
Making it hard to ask questions
Online shoppers like to know more about the product they're buying before they part with their cash. They might have questions about sizing, refund policies, whether the item will be suitable for their needs or any other information they can't easily find on your site (which they should do).
If they're spending a lot of money, they could also be in need of reassurance that a real person will be able to help them if something goes wrong. If you make it difficult for customers to get in touch by failing to add a phone number, email address or contact form, you're putting a potential sale at risk.
Choosing non-sharable pictures
It's imperative that you give your customers the most detailed pictures possible. After all, you are asking them to part with their hard-earned cash without ever seeing the product in the flesh. Use high-quality photos that are big enough for a customer to zoom in on, always include multiple angles as well as the different colour options available. It is also valuable to show your products in use.
Be sure to also make your product pictures easily shareable through social media. Sites such as Pinterest are excellent for attracting new customers, but they need to be able to click back to your product page if you want to make the sale. You can achieve this by incorporating social sharing tools into your site.
Having a complicated sales funnel
When it comes to your sales funnel and checkout process, you need everything to be as simple and direct as possible. Remove unnecessary distractions and don't ask for any personal information that you don't absolutely need, don't make the checkout process complicated. Doing so will see customers quickly abandoning their carts.
Unsure if you are making these or other mistakes on your ecommerce site? Get a free website assessment or get in touch with your local Bloomtools consultant to discuss how to improve your website.