Bloomtools - still one of the Gold Coast's leading businesses
Posted on 4 July 2011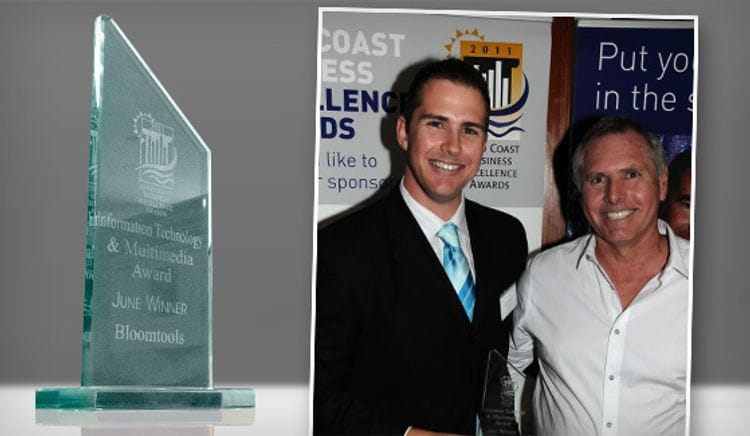 Bloomtools has done it again! Just as we did in October last year, we've taken out the Gold Coast Business Excellence Awards for the ICT & Multimedia Award Category for June.

On Thursday, Kurt - who was recently appointed to Accounts Manager - stepped up to the plate and accepted the award on behalf of the Bloomtools team. He was joined by several other high profile business owners, government representatives, a Gold Coast City councilor and the many sponsors of the Gold Coast Business Excellence Awards who were all there to either accept awards themselves, or support those who have shown excellence in business over the past few years.
We'd also love to extend a very big congratulations to P&M Plastics and Rubber who won the Manufacturing & Construction category for June. They've been a long standing client of ours and we can't help but feel a little proud when we see our clients doing well too.
So, what's our secret? Well, aside from being passionate about what we do and the products we create, we really do devote our energies into making our office a fun and productive place to work in. We work hard to create software that really gets results and at the end of the day we go home knowing that we've completed a job well done.

And, really, shouldn't that be what business is all about?