Bloomtools and Holly Brisley star in new film
Posted on 14 November 2010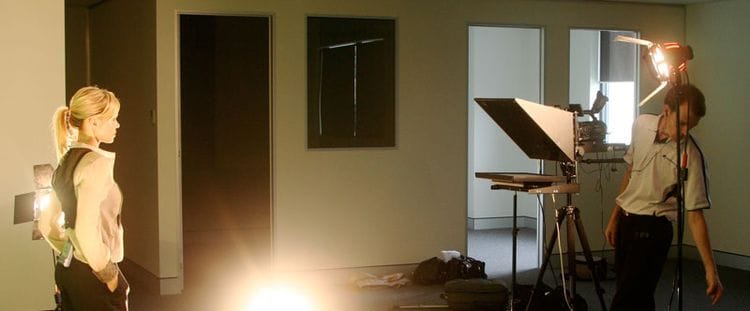 Question: what does an Internet solutions company and a talented Aussie actress have in common? Answer: well, aside from them both having a Bloomtools website, they're also the stars of our amazing new promotional videos!
That's right guys - just recently, Bloomtools enlisted the help of Holly Brisley - star of Home and Away and Agro's Cartoon Connection - to star in our two new promotional videos aimed at prospective Franchisees and Resellers. The videos will give prospects an overview of the Bloomtools' Reseller and Franchise opportunities, and will look fantastic on our new website!
Like all great talents, Holly was an absolute delight to work with. Down-to-earth and charismatic, she had us in awe as she flawlessly delivered our script to the cameras. The programming and support team at HQ were no less impressed by her presence, and went to a very special effort to dress up for our guest.
But Holly wasn't the only star of the day. Tracey Voyce, Head of Marketing and co-founder of Bloomtools, also had her 15 minutes of fame. Secretly, we all knew that Tracey has a knack for the dramatic arts but Friday's endeavours cemented our belief for good! Even when the heat was on (and believe me, the stage lights produced a lot of heat!) she delivered an amazing speech, and was very natural in front of the camera.
Lee Anne, from Bloomtools Gold Coast, made a stunning cameo appearance and Trevor, one of our prized resellers, was equally charming both on and off screen. We owe a big thanks to Trevor for bringing along his professional photography equipment, and shooting away at the cast and crew. We've got some great photos as a result, and you can view the entire album on our Facebook page.
Now that the shoot is complete, the next step is to finish the post production, so stay tuned as it won't be long before both videos be added online. In the meantime, we'd like to thank Holly for her fantastic contribution and we look forward to working with her again in the future.