Client Spotlight - Dapco Metal Roofing
Posted on 14 June 2012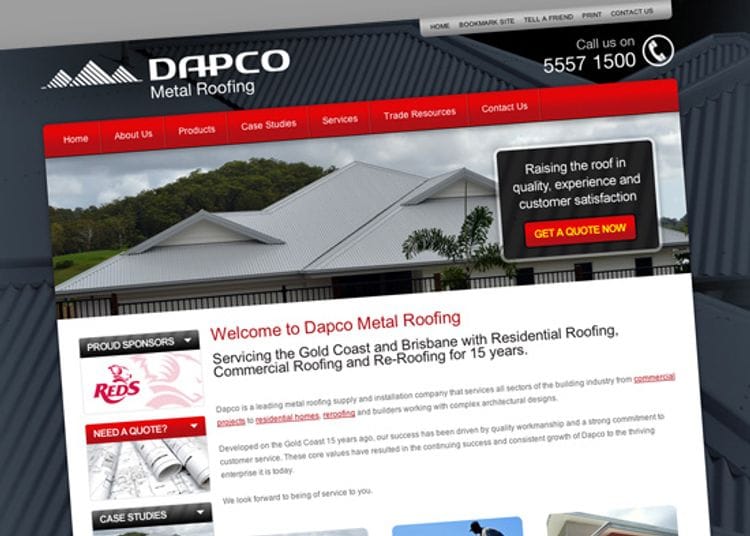 With 15 years of professional service behind them, Dapco Metal Roofing is the go-to roofing specialist for the Brisbane and Gold Coast regions. Servicing only these areas, Dapco has become expert in residential, commercial and re-roofing for the city and coast's particular building requirements, including climate conditions and customer service.
With Dapco's strengths in the market, they needed a website that clearly demonstrated their areas of expertise as well as one that reflected their professionalism. But also, like all of our Bloomtools clients, they needed a website that generated hot leads into their business. So by utilising the layout of their website, Dapco has been able to make it easy for their prospective clients to take action. By strategically placing their phone numbers and the quote request form clearly in the design, Dapco has made it easy for future customers to take the next step.
"This sounds like a basic strategy, but it is one that has made a massive difference to our Bloomtools clients," says Nicole Balchin. "You need to work out what action you want your prospective clients to take, then to make it easy for them to do so. Too many websites miss this key element, and we love how Dapco have been so keen to take advantage of it."
Some of the other strategies Dapco have taken advantage of are giving prospective clients peace of mind on their delivery via their case studies, testimonials and their unconditional after Sales and Service Guarantee link.