Client Spotlight - Jack Sim
Posted on 24 October 2012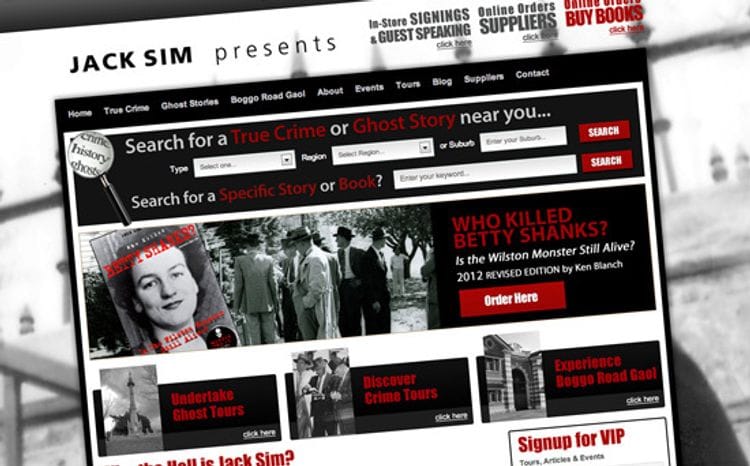 Jack Sim deals with the murkier side of life in his role as writer and historian for Brisbane Crime Stories and Murder Mysteries. So it makes sense that his new Bloomtools-built website has taken on the appearance of a tabloid newspaper, sensationally splashing the gory details of the region's most famous crimes and ghost stories.
Focused on social history most of his life, Sim has been operating ghost and crime tours of such places as Boggo Road Gaol (and works actively in the community for its preservation) and writing books about 'horrible histories' for seven years.
Sim was drawn to Bloomtools because of the database marketing elements that work in conjunction with the websites it offers.
"I love the fact that I am able to control most of the database marketing myself," he says, "and it's so easy to organise any email marketing because I can time when campaigns go out."
The website promotes his publications and tours and Sim is thrilled with the increase in sales he has seen since its launch two months ago.
"Having this website has been the best thing I've done - especially for sales," says Sim. "With the new website, we are selling 10 books a week. My sales have increased more than 400% and this is because of the direct sales of books from my website through the Shopping Cart.
"Before, I sold books through booksellers and I used to have a very simple website. It was full of great information - but to buy a book involved a very tedious process of filling out forms, posting them and then my staff phoning people back and so on."
Sim also uses the Blog tool to notify visitors of upcoming tours and other information relating to the specialised subject matter.