Client Spotlight - Newcastle Bride
Posted on 30 September 2011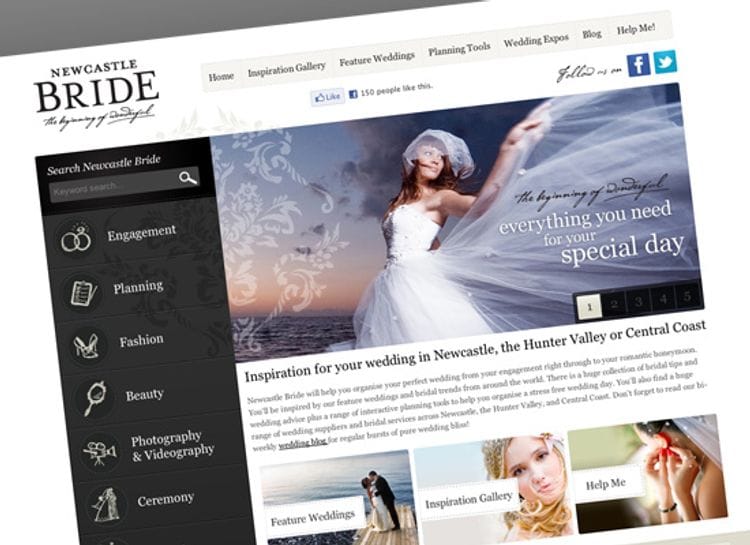 At Bloomtools, we occasionally come across clients that want more involvement in their design, and on occasions even work with third party designers so that the client can still take advantage of our powerful tools.

Newcastle designers, BRB Creative, supplied our team with all the design elements they wanted to use, and our team of developers and graphic designers customised the look and feel of our tools to reconcile with Newcastle Bride's vision for their website. Website features such as the Photo Gallery, Blog, Online Catalogue and Custom Forms were all customised to meet the client's needs and have created a website that is unique and very functional, not to mention very attractive to the eye.

If you are getting married soon, or you supply to the wedding industry, why not have a look around the site?