Despite any potential doom and gloom our team numbers continue to bloom!
Posted on 24 August 2011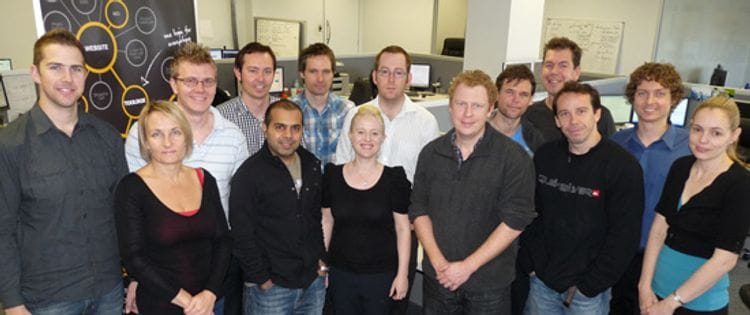 While many industries in Australia are facing some challenges with the recent economic climate, it seems that some of us in the Internet industry are still going strong. Here at Bloomtools, we're no exception to the rule - we've just increased our team by four new members this month!

Our team at Bloomtools HQ is now 33 people strong and shows no sign of slowing down. Of course, this number doesn't include our valued franchisees and resellers who have bases, and their own teams, right across Australia and New Zealand. In total we have well over one hundred people actively involved in the Bloomtools brand, be it creating the software, applying the services, selling the products or marketing ourselves to the world.

So, how have we managed to continue to grow? It's simple - combined with our positivity and eagerness to get results for our valued clients, it's our tools that are second to none. They make it easy for you to harness the power of the Internet for your business. They're cost effective against more traditional forms of advertising. They're leading edge, which means they're more efficient, effective and easier to use than most Internet technologies available. And they're at your fingertips - just one login to access your website, your website add-on tools, your Email Marketing, your Contact Database and everything else you need to succeed online.
And now for the shamelss plug: Want in on the Internet industry? Then check out our Franchise or Reseller Opportunities today!