How to grow your email marketing database from Facebook
Posted on 13 August 2013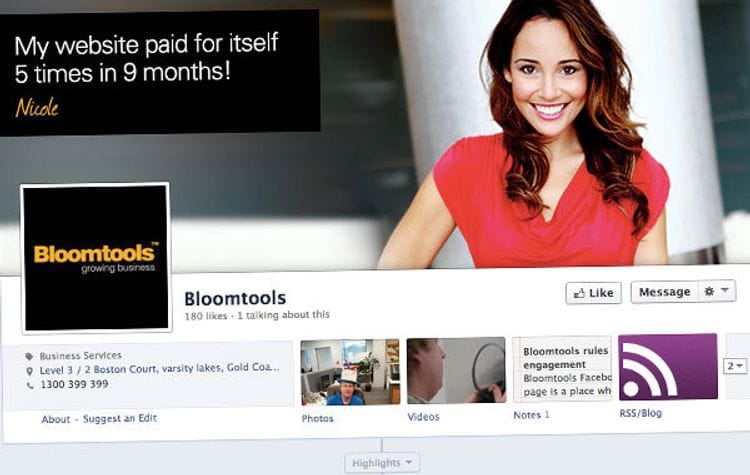 It might seem that with so many followers on Facebook your email newsletter is no longer needed, but email marketing is still infinitely valuable for lead generation and conversions. Fortunately the two can work hand in hand, as Facebook and other social media platforms can certainly help you grow your email marketing list.
Give an incentive
With so many companies and websites offering newsletters it often takes a very good reason for someone to sign up. Offering unique content to subscribers is one way to do this, but bigger incentives such as coupons, giveaways and competitions are also appealing. These incentives give people a reason to open your email, and often that's the biggest challenge.
Mention the newsletter in updates
It's possible that not all of your Facebook followers know you have a newsletter. Whenever you send one out to your mailing list it can be worthwhile mentioning your newsletter on your social media platforms with a teaser to get people interested in signing up. Remember not to be too pushy. Instead think of it more as a way of reminding people to check their emails or as a way of hinting about something special within. You can now also pin updates to the top of your feed for a week, meaning anyone who visits your page will see this before anything else.
Create a sign-up tab
Facebook allows companies to create custom tabs on their pages and, if you haven't already, you should create one that allows people to sign up for your newsletter. If you prefer, there are a number of apps already out there that you can use, but they may not offer exactly what you want. If inflating the number of subscribers is one of your top priorities then you'll want to make sure this tab is in a prominent position.
Mention the newsletter in your 'about' section
While you're not allowed to use promotional language in your page's image or cover photo, you can include a link or mention your sign-up tab in your 'about' section. Some companies prefer to link to their newsletter archive, as this can give people a better idea of what they're signing up for.
Show that you offer brilliant content
If your Facebook page is full of overused memes, pointless questions and self-promotional posts, people won't sign up for your newsletter because they won't know what's in it. By syncing your blog or article feed to automatically post on Facebook, your followers will regularly see examples of the content that best sells your newsletter. The better your content, the more like people will share it with friends or comment on it, leading to greater exposure.
Once you've increased your email marketing database you'll need to make sure you send out regular newsletters with interesting content. One of the biggest reasons people unsubscribe from a newsletter is because it's so rare that they've forgotten they'd even signed up for it, while e-mails that give them nothing new or interesting to read is a close second.


Author:
Tracey Voyce
About: With more than 30 years business management experience, Tracey Voyce is the CEO of Bloomtools. Tracey has owned and managed many businesses and spent several years training and motivating coaches at the world's largest business coaching franchise.
Connect via:
LinkedIn