How to secure online shoppers during the winter hibernation
Posted on 19 June 2017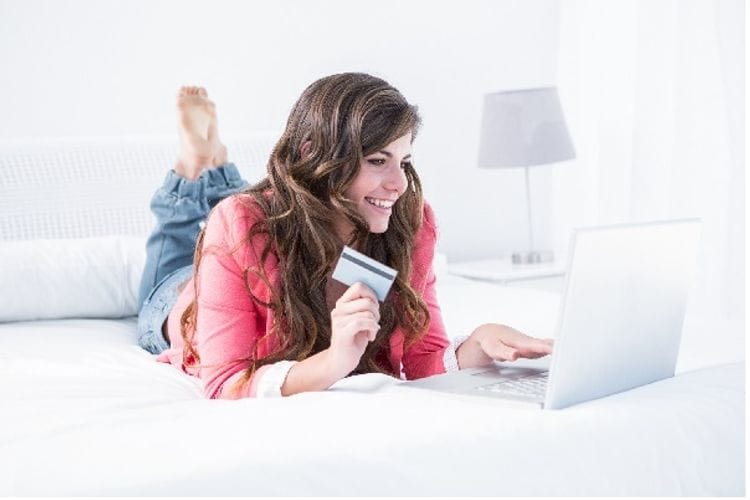 We're almost at the halfway point of 2017 and two weeks into winter. This means that for the next three months or so, your customers will be more likely to snuggle up and buy goods online rather than brave the cold to make their shopping runs.
A recent study by YouGov has shown that in the colder months of June, July and August, these hibernating (or 'buy-bernating') Aussies who have the internet at their fingertips contribute to a significant spike in online sales.
Let's face it, the last thing anyone wants to do is to trudge outside in freezing temperatures to do the weekly shopping, not when it can be delivered to your doorstep in reasonable time at a competitive price.
The YouGov survey shows that comfort is a priority for shoppers in winter as over one-third of customers spend more on products for the home.
Additionally, 39 percent of customers say they invest in home furnishing and décor during the cold months, while 31 percent are buying home entertainment systems, media and technology items to keep themselves occupied whilst tucked up indoors.
The survey also revealed almost two-thirds of Australians plan to stay in during the colder months and 42 percent will shop online more often during this time.
So, what can online retailers do in order to tap into this buy-bernating market which accounts for almost half of the population?
Here are a few ways you can gear your platform to capitalise on the influx.
1. Offer your customers winter discounts
Everyone loves a bargain, and with the huge number of customers lurking for the best buy online discount codes will be your best friend.
Try some themed codes about the season to get your customers in the mood for buying.
Discount one or two winter products such as mugs, blankets or scarves to let the customer know that you're thinking about their comfort.
Plus, it's almost the end of financial year (EOFY), so if you need to move some stock why not combine your winter sale with an EOFY sale. Buyers are always looking out for deals to come around the end of the month, so make sure you get on the bandwagon.
2. Theme your website for the season
We know that visual cues and great design are always important, however a bit of a seasonal adjustment can really take your site to a new level.
An easy way to remind a customer that it's cold outside and that they are better off buying indoors, is to incorporate the 'chill factor' into your marketing collateral.
Designs featuring snowflakes, blue tones or people wearing warmer clothes serve to remind the customer how much cosier it is where they are.
Thankfully it isn't difficult to make these kinds of simple changes. If you have the animated header tool add in some winter looking images, add in some images or content on your home page or Bloomtools offers a suite of website design solutions that can spruce up your website to match the season
3. Tailor your marketing
Your customers will be looking for certain things during their 'buy-bernation' period.
Homewares and electronics are on the top of shopper's wish lists during Winter, so now is the perfect time to capitalise on the spike with clever marketing collateral.
Whether your strategy is focused on Google ads or email campaigns, the use of analytics and sales figures to push your most popular products is essential.
They key here is to anticipate what your buyers will be inclined to grab whilst rugged up at home. In short, encourage them to treat themselves!