Introducing Bloomtools' new email editor
Posted on 11 February 2016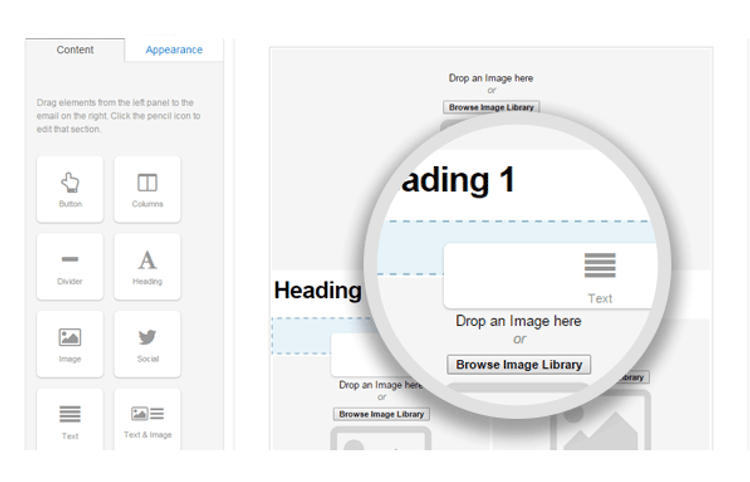 For anyone that has created an email campaign you would know how tricky it can be to make your email look great on all email programs and mobile phones. The development team has been working hard on how we can solve this challenge, and today we are pleased to announce that our new editor has been released and is available in your account today.
The new editor allows you to drag buttons, social media icons and more directly onto your template, and it will format it for you straight away.
Intoducing Layouts
We have introduced a concept called 'layouts', where we do most of the heavy lifting to make it easy to create great looking emails. You can choose from a range of pre-set layouts that can easily be changed to suit your needs.
More Flexibility
For each of the items on your template, you now have the ability to control things such as font size, borders, font colours, margins and much more giving you the finer controls that were lacking in the previous version of the editor.
Mobile Friendly
The new email editor automatically creates responsive email campaigns - making it easy to create emails that will look great on both your desktop computers and mobile devices and phones.


Author:
James Greig
About: James is the founder of Bloomtools and the software and Internet expert on the Executive Team. With a degree in Advanced Information Technology, specialising in Computer Science and Interactive Development, James founded the software development arm of Bloomtools in 2004.
Connect via:
Twitter
LinkedIn