New and improved Contact Us Form
Posted on 18 April 2013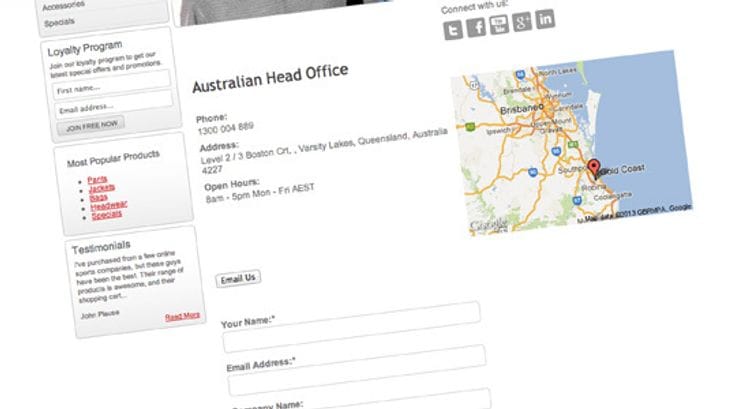 Bloomtools clients website has been improved with the option of a new 'Contact Us' form. The new contact form is optimised to achieve higher conversions than the existing more detailed form. In addition to this, the form has the following features:
The form has a Google map,
Links to your social media pages,
Works well on mobile devices,
Can easily display both a postal, and physical address for each location,
Addresses are coded to allow for Google to understand them as rich snippets,
Allows you to add multiple office locations, and
The form includes your opening hours
You can enable the new form on your website by navigating to Settings -> Website Settings -> Contact, and you can add and manage your locations in Account Settings -> Locations, and you can manage the social media links in Account Settings -> Social Media
These regular free updates we do are part of our ongoing service to our clients to keep our products and tools at the leading edge for them. This assists you to maximise the power of the internet for your business.


Author:
James Greig
About: James is the founder of Bloomtools and the software and Internet expert on the Executive Team. With a degree in Advanced Information Technology, specialising in Computer Science and Interactive Development, James founded the software development arm of Bloomtools in 2004.
Connect via:
Twitter
LinkedIn