Remarketing: The latest and greatest in marketing
Posted on 7 November 2014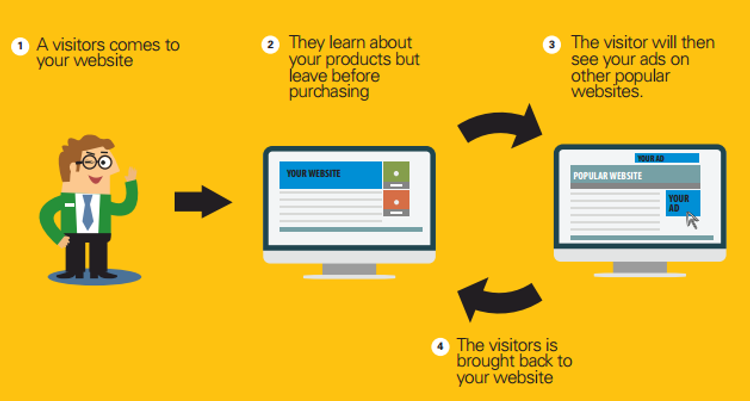 Imagine if you could target your ads to only people who have shown interest in your business, wasting no coverage and increasing the quality your reach well, you can - with remarketing!
What is it?
Remarketing uses Google Adwords and Search Engine Marketing (SEM) to place your businesses ads (whether it be a static image, animated image, video or text ad) within the Google network.
How is it different?
The special thing is its use of targeting, these ads only appear on the computers of individuals who have already viewed your website and left without taking action (via contact or a purchase); ultimately turning window shoppers into buyers.
How does it work?
With the use of cookies, remarketing uses a tracking code to place the ads only on computers with that specific cookie (i.e. those who have previously visited your website receive this cookie).
Why is it special?
It guarantees that your ads are reaching those people who have already shown enough interest in your business to visit your website. Therefore it takes advantage of all your websites traffic and gives you a second chance to turn them into a conversion.
It also has an array of additional benefits:
Only pay per clicks: you're charged only when someone clicks on your ad (not just seen your ad) and visits your website. So you're paying directly for results.
Flexible costs: the cost of the strategy depends on how much you want to invest. The greater your daily budget the higher chance of your ads appearing over competing ads.
Targeting: you can even limit who your ads are shown to based on geographic areas.
Guarantee: Google's millions of advertising agreements means your ads will appear on a large number of third party websites.
Repetition: it will be impossible for your brand to disappear from a consumers field of awareness and set of choices when you begin appearing everywhere they go. It takes at least 7-9 interactions to be remembered, therefore the repetition of remarketing enhances the awareness of your business.
The Bloomtools Difference
We are offering a model that differs from others in the industry, we charge a fixed monthly fee to manage your campaigns and you pay your ads directly to Google without our involvement, this means that the cost you pay is the true cost, and not a marked up cost. While majority of other service providers charge a percentage fee on the amount you spend with Google.
All of this is available for you in our new search engine marketing (SEM) Google Adwords service available to new and existing clients. Call you local Bloomtools Consultant now to get remarketing started for your business.


Author:
Tracey Voyce
About: With more than 30 years business management experience, Tracey Voyce is the CEO of Bloomtools. Tracey has owned and managed many businesses and spent several years training and motivating coaches at the world's largest business coaching franchise.
Connect via:
LinkedIn