Stop Cart Abandonment and Drive Sales
Posted on 13 July 2015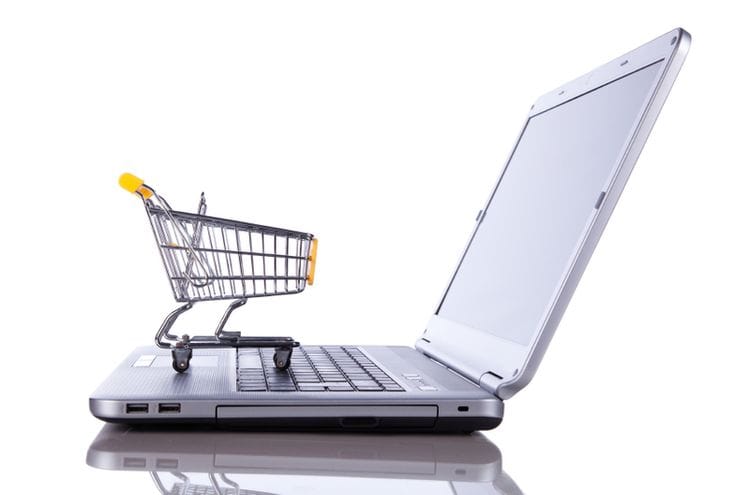 With our Shopping Cart tool you can drive more sales and traffic through your website, and with our help you can gain a strategic approach to your ecommerce wbesite.
According to Ve, $545 billion was spent on driving traffic to ecommerce websites in 2014. Despite this record-breaking level of spend, $4 trillion was left in shopping carts. There is a huge amount of potential revenue being left on your site, so how can you get it back?

Start taking advantage of customer data, include the right products at competitive prices and implement these 7 strategies to stop customers abandoning your site without purchasing, and increase your traffic and revenue.
1. A straight-forward purchasing funnel
Consumers seek instant gratification and have everything at their finger tips. A hard to navigate, 15 step long, highly involved website will steer customers to the exit button. In 2012, it was determined that if navigation was too hard, then 25% of customers didn't buy. Incorporate a one page solution, eliminating distance between selection and purchase.
2. A fast and efficient website
You only have 3 seconds to convince your website visitor that you have what they need and they should purchase it from you. No one has the time to wait around for a slow and broken site. Test your website for lags and get speed on your side.
3. Just the right amount of information
Today, consumers are more wary with their personal information. With scams and hacks published all over the media they don't feel comfortable disclosing their personal data. Reduce the fields you require from customers to only what is essential. This kills two birds with one stone - it doesn't require so much personal information that it drives consumers away and it reduces time spent on the checkout process.
4. Free shipping
The Q3 2014 report by comScore determined that 68% of online purchases included free shipping. With this high number, customers will search until they find what they are looking for with free shipping. With 45% of consumers considering it a big factor in online purchasing decisions, providing free shipping is something to consider.
5. Answer customer questions
Buying online comes with risks, consumers can't tangibly see the product or ask a passing sales assistant questions. Therefore, they need to be able to find all relevant information easily. Considering a real-time engagement chat to answer questions immediately, websites with these functions have higher rates of customer satisfaction, as 90% of customers find them helpful.
6. Provide incentives
Next to free shipping, offering incentives was consumers second most important factor in making online purchasing decisions. In fact, 28% of consumers say it's the most important factor for them. Consider including percentage discounts, additional bonuses, small gifts or a voucher for their next purchase. Small incentives can help close the deal.
7. Capture the interest of the unsure
Approximately 37% of site traffic is from people "just browsing", 9 in 10 visitors will not make a purchase yet are interested in your brand. Capture their attention with our SEM tools, targeted campaigns and exceptional customer service and convert the unsure into a customer.
Use analytics on your website to discover where your visitors are abandoning. All of these strategies may not be achievable for you, but if you know where people are leaving you will know what element needs improvement.
Contact your local Bloomtools consultant now to start a better ecommerce system for your business today!


Author:
Tracey Voyce
About: With more than 30 years business management experience, Tracey Voyce is the CEO of Bloomtools. Tracey has owned and managed many businesses and spent several years training and motivating coaches at the world's largest business coaching franchise.
Connect via:
LinkedIn