Test out our new integration with a 7 day free trial
Posted on 23 June 2015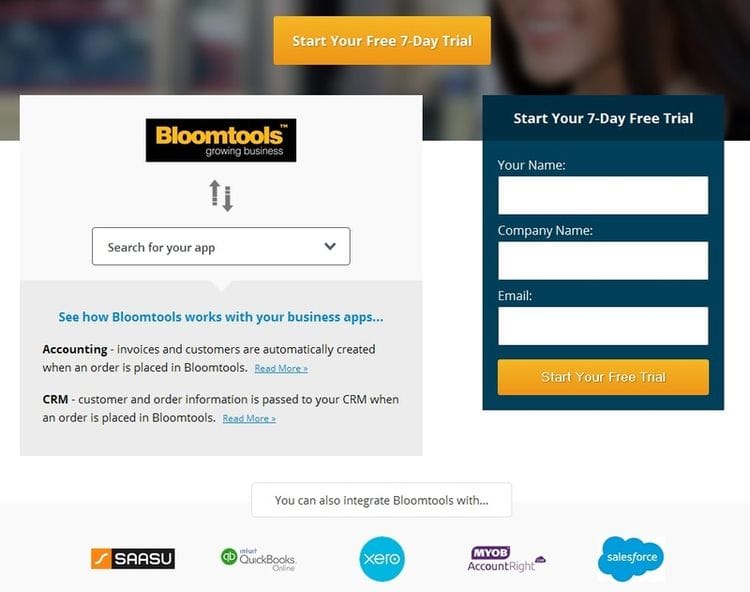 Bloomtools and OneSaas partnered to bring customers a seamless and wonderfully efficient way of doing business.
Are you a Bloomtools client with a shopping cart? Or an online ecommerce business looking for something bigger and better? We have your solution.
OneSaas is an integration service, they act as a hub for all the business systems you use including accounting, ecommerce, CRM, email marketing and fulfilment software. Through partnering with Bloomtools this integration capability is combined with Bloomtools software.
Integrate your accounts, sales, email marketing and more. No more copying data over from one system to another. Save time, resources and energy with our latest partnership.
You can get a 7 day free trail to ensure the service works correctly with your current business systems, policies and procedures. What do you have to lose?
But imagine what you could gain...
Call your local Bloomtools Consultant to learn more about this, or check out the OneSaas website to sign up now.


Author:
Tracey Voyce
About: With more than 30 years business management experience, Tracey Voyce is the CEO of Bloomtools. Tracey has owned and managed many businesses and spent several years training and motivating coaches at the world's largest business coaching franchise.
Connect via:
LinkedIn