Tip: Competition - Review what they are up to
Posted on 1 June 2019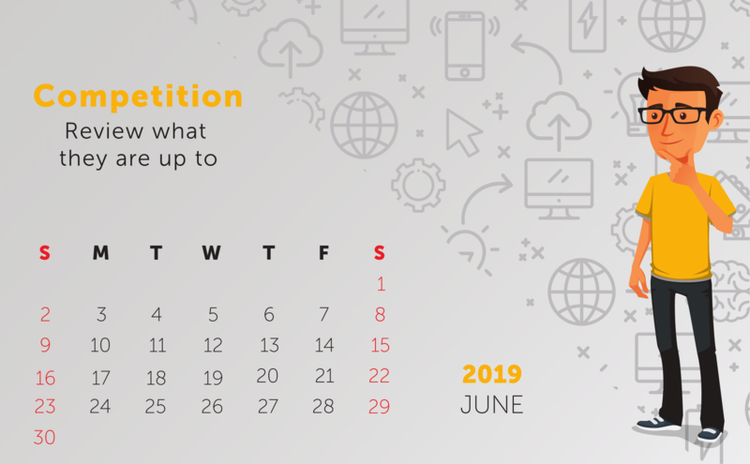 The internet has levelled the playing field for so many businesses now that a small company can compete with bigger companies. But it also makes it easy to see what your competitors are doing, and this is something you should review at least every six months.
What can you find out?
List your competitors:

Write a list of who you feel are your major competitors
Put into Google search box some of the keywords and phrases you want to be found on + your location. For each write up a list of competitors that are showing up for these searches.
For the above exercise, note who is advertising (these are the listings at the top of the google search results) - list them

Review these competitors websites:

How do they look in comparison to yours or what do you like on their websites. Get ideas to improve your website. Talk to your Bloomtools Consultant.
What are they saying are their strengths? How are they making themselves stand out? Get ideas that you could apply to your website. Are you saying something different or better? Why would someone buy from you vs them?
Use tools to check out how they are ranked such as BuzzSumo. Install Moz Tool to also view the back links to their websites and how they rate in Google in comparison to you.

Review their content and how that is helping them with how Google views what their website (on-page factors) is about and what keywords/phrases to show it for.
Review Backlinks. Google ranks a website based on their on page and off-page factors. The latter is based on the websites that are linking back to a website and what they are saying. Reviewing what others have as backlinks allows you to discover other websites to contact or be listed on, especially if they are appearing high for a particular keyword organically (see Google free listings). A tool you can use for this is Backlink Checker.
Review where and how they are advertising online. There are some tools you can use for this, or contact us for a free analysis to give you insight into what they are advertising on, how, and roughly how much they are spending.
Keep track on when they are mentioned online. Use the free Google Alerts tool to track every time they are mentioned online (note you can enter their company name, but also any key personnel).
Your Bloomtools Consultant has an competitor analysis service they can do for you, that will cover most of these areas for you, if you are not so keen to do it yourselves.