Turn customers into raving fans with Personalised print cards - a new Bloomtools tool
Posted on 26 August 2015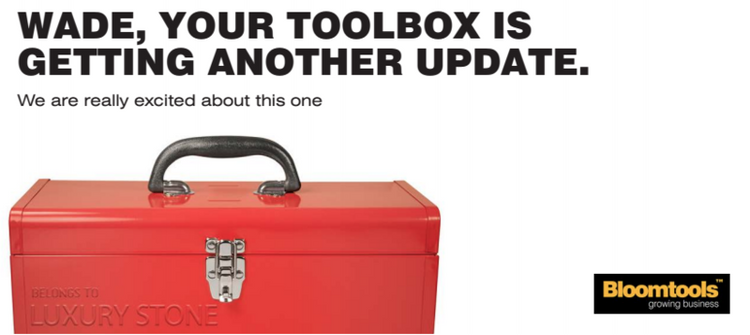 We're excited to announce an entirely new tool - Personalised Print Cards.
You can now send beautiful physical cards to your clients on special dates, either as a trigger (like on a client's birthday) or a one-off campaign (like a Christmas card) within your Database Marketing account with Bloomtools. It is designed to help bridge the gap between the online world and the physical one.
It will help you to:
Build strong relationships with your clients,
Increasing their average spend,
Retaining clients for longer by decreasing customer churn
It works because:
It shows your customers that you care about them
It's leveraged because it uses the same database you use for your email marketing
You save time by setting up a single campaign for triggers such as birthdays, and the system will automatically know when to send a card to each of your customers.
It costs less than if you did it yourself.
You access it using the same login that you use for all your existing accounts
There are no upfront fees, you just pay a flat fee per card (of $3 AUD) which includes printing, handling and postage
You can upload your own signature and logo to make it really stand out
The card range is beautiful, with designs that cover:
Birthdays
Event Invites
Thank-you cards
Lapsed Customer Cards
Anniversary Cards
Plus many others
Check it out:
To have a look at the range and see how easy it is to send a campaign;
Login to your database marketing account
Click on Print Campaigns on the left, and
Then follow the wizard.
You can also read more about it and see what's available here. Contact your Internet Consultant to discuss the tool in more detail, and to answer any of your questions.


Author:
James Greig
About: James is the founder of Bloomtools and the software and Internet expert on the Executive Team. With a degree in Advanced Information Technology, specialising in Computer Science and Interactive Development, James founded the software development arm of Bloomtools in 2004.
Connect via:
Twitter
LinkedIn