16 referral strategies to get your business hot leads
Posted on 11 June 2015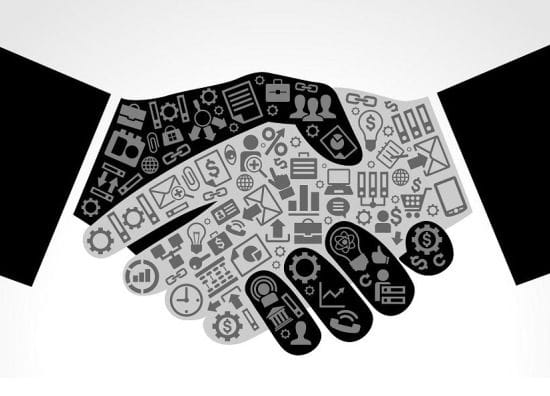 You know that a referral coming in to your business is remarkably better than a lead that just comes in off the street - so what strategies can you honestly say you have in your business to facilitate this? None, or a few? Then this is something you need to read...
16 Strategies for Hot Referrals:
Ask for referrals: It may seem obvious, but many businesses don't have a process in place to ask and therefore are massively missing out. Is should be a part of your teams KPI's? How do you incentivise and measure that you are doing this?

Give referrals: sometimes you've got to give to get. Even write a review on some of your clients and suppliers Google +, Facebook, LinkedIn accounts etc.

The power of suggestion: on your blogs, articles, posts make the statement, "Do you know of anyone else that will gain value from this? Help them out by sending this onto them".

'Share' buttons: these buttons (on your website, blogs and all material you send out) make it easy for people to virally refer you through social media. Today's technology should automatically do this for you on all online written material (if not, then you are not a Bloomtools customer).

Use invitations to your advantage: inviting clients to an event, webinar or workshop? Encourage clients to ask a friend to join them as a gift. Remember like attracts like.

Accelerate your referrals with a social media strategy: Nielsen reports that 81% of online consumers purchase decisions are influenced by their friends social media posts. Enhance your social media strategy, encourage reviews, mentions, people showcasing using your products and get results online.

Educate and Share: set up a blog sharing your best tips and advice, this establishes your business as an expert and a trusted source to recommend. Create teaser content to send to your alliances to send out to their databases, to encourage people back to your website to view the full article or blog.

Be remarkable and create shareable stories: Do you really do anything different to most? Stand out among your competition and people will talk, especially when you are providing clients with simple, easy-to-share and powerful stories. People love reading stories of like people... more so than reading about companies saying how good they are.

Follow up: thank satisfied clients for their business and ask them if they know anyone else you might be able to help.

Strategic networking: Get involved in organisations within the community that have people attending that are in your target market and commit to spending some out-of-office time in these places.

Evaluate your current contacts: When was the last time you made a different type of connection or had an interaction with, whether it be via phone call, social media, physical mail or a personal email.

Referrals must be the priority: Does your business have a referral strategy in place? Do you use it? Make it a priority. Incentivise your team.

Metrics must be in place: with all leads you should measure its source, and if it has come from a referral you not only know that your strategy is working but you are given the essential opportunity to thank that person or company.

Overcome the fear of rejection: it will take some no's to get a yes, accept that and continue to strive for the yes.

Harness the power of lead nurturing: Just because you were given a referral from a client doesn't mean they're ready to do business with you right away. You need to nurture these new leads with trigger emails that build up the relationship, trust and encourage them to take action (combining that with offline strategies are the biggest winners of all).

Have a group in your database marketing for referrers: as soon as someone refers a lead include them in this group and send them a trigger campaign to thank them for the referral (or better still pick up the phone and thank them). Give them a gift or offer that they were not expecting (this one strategy delivers more referrals). People love helping others, and even more so when that is appreciated, even if it is just with a simple thank you.
There's no faster way to lose a referral partner than by fumbling the catch take good care of every referral you receive. So the next step in increasing the rate these referrals turn into clients is to master using your Email Marketing system (trigger emails) and Customer Relationship Management (CRM) to manage these precious leads. Contact your Bloomtools Consultant to find out how you can do so.


Author:
Tracey Voyce
About: With more than 30 years business management experience, Tracey Voyce is the CEO of Bloomtools. Tracey has owned and managed many businesses and spent several years training and motivating coaches at the world's largest business coaching franchise.
Connect via:
LinkedIn