3 Business Dilemmas SOLVED
Posted on 20 July 2015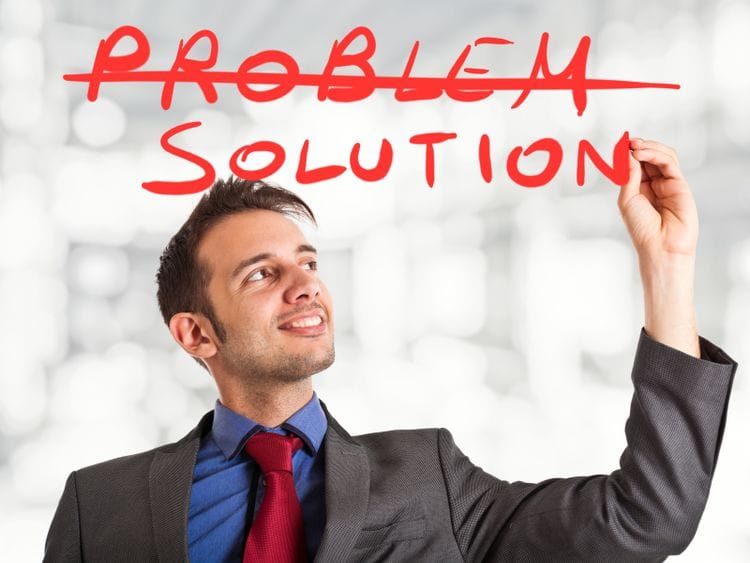 In business we all face these common challenges that, if left unaddressed, could massively affect our business. The good news is that there is a solution, and it comes packaged in a great little product called Database Marketing. Today, we'll look at the three common business dilemmas statistics show that we all face, and how some simple strategies can solve them for you.
69% of customers will leave because they think you don't care
Ok, so you worked really hard to get your new client. We know it is unrealistic for you to ring every client every month, as you are time poor. So what can you do to make them feel that you care, and keep them coming back to your business, spending more?
Add your customer to your Database Marketing account. When added, they could receive a series of automated welcome messages containing valuable content that will make your relationship with them stronger. Include a survey for them to give you some constructive feedback on their experience with you.
Take advantage of the post purchase high. People are most responsive to marketing campaigns in the first few days after buying from you, so take this moment to send them a special offer via email or SMS to encourage their next purchase. Or add value to your relationship with some top tips, a checklist, or some useful information that helps them.
Send them relationship building messages like an annual holiday message, or a Happy Birthday message or card if you have their birth date. This will show you care without trying to sell to them. A simple strategy, that can be automated, and works to keep you and your business top of mind.
9 out of 10 website visitors don't act immediately
Research has shown that 92% of people will not take immediate action after visiting your website. So what are you doing to change this figure?
Provide a clear call to action. Give them clear directions to the next step like a big button indicating that they can request an online quote, your phone number in the top right hand of the page if you want them to call you, or a banner asking them to subscribe to your newsletter.
A picture can speak a thousand words so use images as well, check out our photo gallery and other 20+ add on tools for your website. Including a blog to portray credibility and offer advice, and testimonials to ignite word of mouth.
When using forms on your website, ensure they are directly linked with your Database Marketing account so the details they fill in are automatically added to your database (to enable you to build the relationship, trust and encourage them back with automated messages).
You need to capture your visitor's first name and email address at the very least, so offer them something of value in return for this information, such as a competition, a free report download, industry news, or VIP sign up.
In your email marketing account, set up some automated trigger email campaigns that will go to your new contact as soon as you have their contact details. This will enable you to build trust in the relationship and encourage them back to your website.
It costs more to get a new client than to keep an old one
Some people quote the ratio as being 1:8, with a new client costing eight times more to get a sale from compared to an existing client. So, what can you do to keep your existing clients?
Keep in touch. Regular news updates are a great way of keeping in touch with your clients and building the relationship. But make sure your newsletters aren't packed with sales features. Ideally the perfect email will be 70% about them (help articles and information) 20% about you (news and messages from the team) and 10% sales (a special offer they'll love).
Listen. Always ensure you send email campaigns from an email address they can reply to. This gives them the opportunity to write back to you with questions or feedback. It will help build the relationship and keep them with you longer. Send them surveys to get feedback on your service, read them and take action.
Treat them. Give them special gifts that add value, special offers, anniversary and birthday messages. Use your Event Management tool to organise a VIP event for your customers. Exclusive events like these are excellent for making your customers feel valued and they needn't be large affairs - even a simple afternoon tea will often suffice for the right clientele.
Feeling overwhelmed? It's easier than it sounds, contact your local Bloomtools Consultant to discuss your online presence further. We are here to help you every step of the way.


Author:
Tracey Voyce
About: With more than 30 years business management experience, Tracey Voyce is the CEO of Bloomtools. Tracey has owned and managed many businesses and spent several years training and motivating coaches at the world's largest business coaching franchise.
Connect via:
LinkedIn