6 Steps for Perfectly Promoting your next Event
Posted on 27 February 2015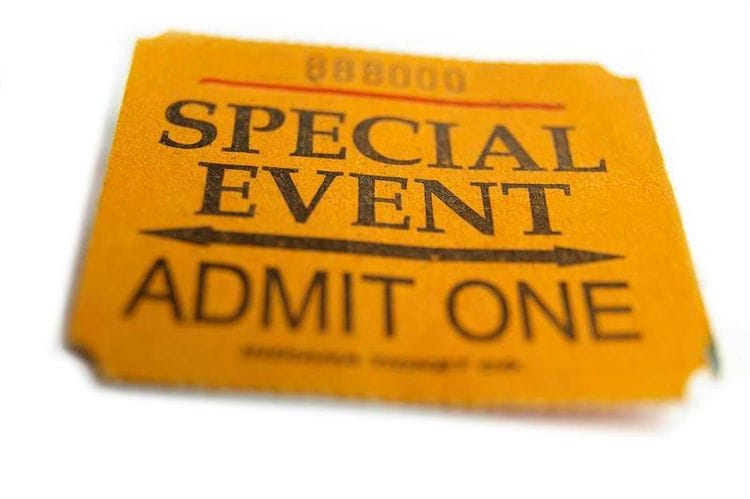 A poorly attended event is as bad for morale as it is your bottom line. Use these six planning and promoting tips to make sure you're able to spread the word far and wide and look forward to a busier, more successful event.
1. Make sure your event gets social
These days, there's no excuse for not ensuring your event has a strong presence on social media channels. Facebook event pages are great, but the best way to advertise through various networks is to create a landing page on your own website.
This page should offer all the vital details and make it easy for potential guests to get in touch with you to register or ask for more information. Promote this page and your event through your networks frequently, but be sure to mix up your content and give each post a different angle.
2. Always include email invitations
You've covered your social networks with invites to your event so you don't need to email, right? Wrong. Emailing remains one of the most effective ways to get the attention of your intended guests and also offers a much more personal touch.
Your email should contain all of the relevant information about the event and a link to your event landing page. Ideally, an invite should go out about six weeks before your event.
3. Consider a non-profit partner
A great way to expand your reach is to consider partnering with a non-profit organisation for your event. This can be a nice way to give something back to the community and improve your brand reputation as well as attracting new guests.
Choose a charity that reflects your business ethos and show how you're planning to support them through your event this will give your guests an extra incentive for attending.
4. Ask key attendees to spread the word
If you have some special guests coming to your event, ask them to help you spread the word through social media channels. This can be a big favour, so be sure to make it as easy as possible.
Prepare a few lines that include a pre-shortened link to your landing page that your guests can simply copy and paste. You can also include something similar in a registration email sent to your guests, such as "I just booked my space at"
5. Incorporate traditional media
Social sites are excellent for promotion, but traditional methods still have plenty of merit. Remember that not all of your customers will be regular social media users and others will simply have too many events online to pay attention to yours.
Utilise local advertising opportunities, whether they are flyers, spots on community calendars or interviews from local journalists.
6. Don't forget to send reminders
About a week before your event, you should be increasing the amount of mentions you have scheduled for your social sites and you should be preparing reminder emails. Check your original list of email recipients and send a message to those who haven't confirmed attendance, telling them that registration will be closing soon and encouraging them to book.
You should also send a reminder to all registrants, reminding them of the time, date and place.
Not sure how to set up a landing page? Looking for better ways to promote using your online presence? Make an appointment with your local Bloomtools consultant to find out more.


Author:
Tracey Voyce
About: With more than 30 years business management experience, Tracey Voyce is the CEO of Bloomtools. Tracey has owned and managed many businesses and spent several years training and motivating coaches at the world's largest business coaching franchise.
Connect via:
LinkedIn