Are your web listings optimised to get results?
Posted on 30 April 2013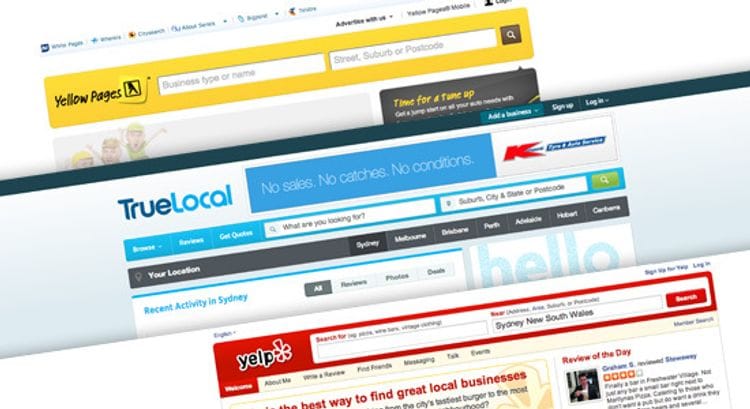 It's never been easier to create buzz around your business than it is with the internet, but are you maximising your viral potential? As any good PR person knows, third-party endorsement is a powerful tool. Increasing conversations on the web is actually within your control – it's all about getting the language right.
Web listings are a simple way to get your business on the radar of potential customers. Many consumers make snap decisions, especially when in a rush, so maintaining visibility is hugely important.
Find your platform: Consider where your clients would go to find you if they didn't know you existed – think Google Places, TrueLocal, Hotfrog, Yelp or Yellow Pages online directory. Create your business profile and be sure to use clear language that aptly identifies what you do and why people should use you.
Read the fine print: Some shady businesses have tapped into the success of web listings and will likely solicit uneccessary payment for their assistance. In most cases, these bogus businesses aren't worth it. If you decide to pay for listings, make sure it's a credible platform that can guarantee ROI.
Increase shareability: A well-written listing does wonders for referrals – many bloggers and other listing companies do their research in the same place as the customer. Be sure to use your SEO keywords, succinctly outline your unique selling point and include client testimonials where possible (or better yet, encourage customers to leave their own testimonials where the platform allows – 52% of consumers are more likely to choose a buisness if they have a positive review. eg. Google Places, True Local, Yelp (for restaurants)).
Keep on top of it: Important to record all your listings in one place –with key information like the platform, the URL, when you last updated it, and relevant contacts you have worked with in securing the listing. It will help to ensure you remain current. Outdated listings are a sign of an out of touch business.
Web listings are a simple yet successful way to remain relevant on the web. Craft yours to stand out from the competition and reap the benefits.


Author:
James Greig
About: James is the founder of Bloomtools and the software and Internet expert on the Executive Team. With a degree in Advanced Information Technology, specialising in Computer Science and Interactive Development, James founded the software development arm of Bloomtools in 2004.
Connect via:
Twitter
LinkedIn