Client Spotlight - Entanglements
Posted on 1 November 2011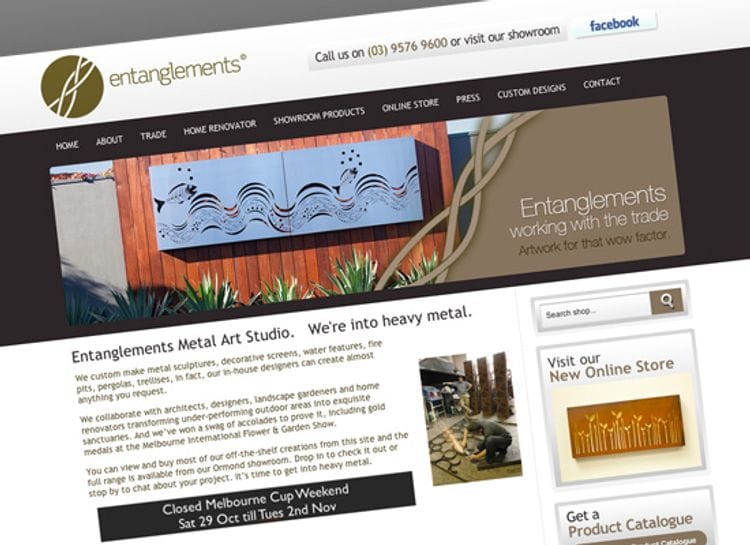 Art and design come together in this fantastic website for the metal art studio Entanglements. Just like their creations, Entanglements' website needed to be neat, classy, and aesthetically pleasing, while still fulfilling a specific purpose to help them make more sales.

Helen and Ian Neyland, founders of Entanglements, needed a website that would allow them to showcase their unique creations and extensive product range online as well as easily update their website to showcase their new designs. Their catalogue features all their past projects, including custom designed projects, and some of these items have been made available for purchase from their online store. This store allows them to sell nationally and even internationally, which is helping boost their bottom line dramatically.

They have maximised the layout of their design to make it easier for their prospective customers to take the next step which is increasing their conversion rate. All the "next step" actions, such as purchasing online or requesting a quote, can be found down the right hand side of the website as Promo Boxes. These Promo Boxes are present on every page within the website and will help direct the traffic to where Entanglements want them to go.

All in all, this website will prove to be very effective for Entanglements.