Client Spotlight - Zacalu Zoo
Posted on 28 July 2011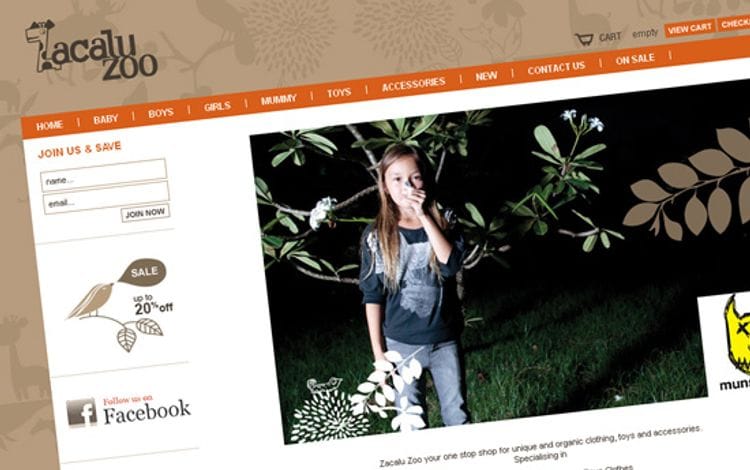 Welcome to the first of what will be many Client Spotlights, where we will profile our favourite new websites for you to look (and hopefully gush) over. Today, we bring you Zacula Zoo, an online shop for children's clothing.
The Third Generation Website layout is simple but effective. A top navigation bar allows for easy navigation to all the online shop's products and draws the eye to the right where the cart and phone number is located. This will enable the website to achieve the two main goals the client wanted to achieve with their online presence - make online sales and generate more phone enquiries.

The design, by Christy McLeod, also makes good use of the real estate on the left hand of the page. At the top is the newsletter signup form, which is directly integrated with the client's Database Marketing account. This allows the client to capture the contact details of the 9/10 people who won't act immediately. Below is the dynamic Promo Box which switches between the client's current promotions whenever the page is refreshed. They have also used this real estate to promote their free postage option as well as their Facebook link to assist with Social Media Marketing.

All in all, this is a simple, yet very effective website which is eye catching and results driven. Is this the type of website you'd like? Then contact us today for a chat and quote.