Customer Service in a digital world
Posted on 2 November 2012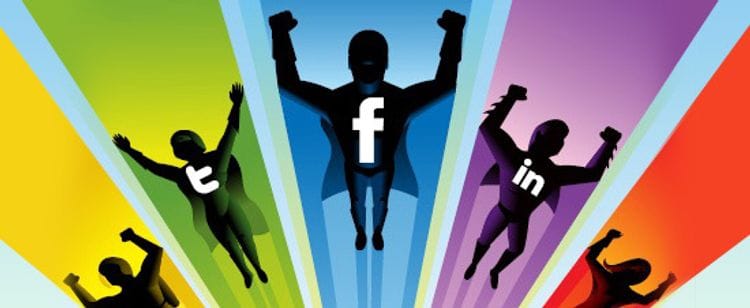 The beauty of efficient technology is its ability to democratise big business. Technology is the entrepreneur's biggest ally, allowing them to kick-start a company with one or two people, build awareness of their brand at a cost of next to nothing and compete with a lot bigger businesses.
Technology is a friend to the everyday consumer too. These smaller companies can be thanked for making products cheaper, creating better user experiences and giving customers a stronger voice with the likes of social networks.
But did you know that the social media industry fared only marginally better than the airline industry in a survey on customer service? Not a reputation you want associated with your company!
Good service is just as important online as face to face, but creating a good impression can be tricky if your business has limited resources.
Here are some ways you can manage customer service in a digital world.
Be personal
You may not be able to speak to each and every one of your customers on a daily basis, but you can touch them through emails (scheduled and triggered) and create a connection via social networks. Email them to show you care and add value to their customer experience. Use your blog to educate and inspire. Show your fun side on Facebook. Interact with industry experts on Quora. Keep up to date on customer feedback on Twitter. Communicate your creative vision through Pinterest.
Social media can be time consuming, but it's also an efficient and valuable way to connect to thousands of people all at once.
Automate what you can
Most people enjoy online management. Provided that the experience is seamless and efficient, many people prefer it.
You can automate a great deal of the customer experience with online tools: enquiry forms; shopping carts to streamline online purchases; and personalised messages through database marketing, to name a few. It makes your life a heck of a lot easier and your customers will enjoy it too.
One way to put this into practice is to give away a free report on your website to capture prospective clients' details. This then gets automatically fed into your database marketing account, sending them a series of messages to build on the relationship and encourage them to take action. At the same time, it can also send a message to your sales team so they can follow up and win their business. It's these small details that turn more potential clients into paying clients.
To call or not to call?
Most customers don't want to talk to a person – until they do. In emergency situations, people can be comforted knowing that a real human is taking control of their issue.
Facebook opted out of including a contact number on its website, but here at Bloomtools, we opted in as should any bricks and mortar business should do. The decision is completely unique to each company, but be aware of the potential consequences.
In moments of high stress or confusion – the time when most people are likely to leave a heated review online –we know we'd like to personally manage our customers to make their experience a positive one.