Email Marketing Is A Must For Small Business
Posted on 13 January 2019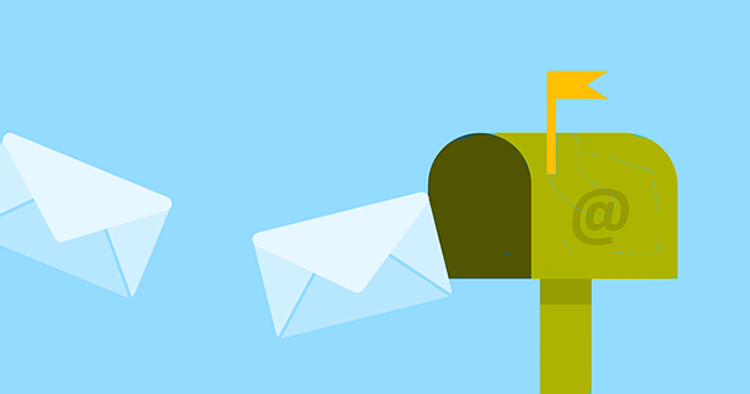 Is Email Marketing Still Effective In 2019?
The presence of so many online channels has meant that businesses have had to adapt their marketing strategies to work across varying platforms and mediums. Despite this trend toward alternative online channels, email marketing remains one of the most effective methods of targeting your clients and marketing your business.
WHY EMAIL MARKETING STILL WORKS
Access:
Emails are no longer restricted to your home PC. Most email providers are now cloud-based and accessing emails on your PC, laptop, tablet and phone are an everyday occurrence. With your clients having the ability to access their emails from anywhere, your chances of being seen increase greatly.
Personalisation:
Unless it's a very specific medium, advertising using traditional TV or print media makes is almost impossible to have any control over who sees your ad. Using email marketing allows you to segment your contacts into groups which enables you to send emails targeted toward the interests of your clients. Grouping your email list based on purchase behaviour, demographics or locations allow you to market to this client base with the information they are actually interested in. Effectively you are pre-qualifying them and showing them content catered to their specific interests.
Cost Effectiveness:
Email marketing is a very cost-effective way to get your message delivered to your clients. If you utilise your contact list by sending regular tips, promotions or newsletters, you could be spending just cents to present your products/services to each client.
Retain Clients:
Over 68% of people leave a business because they perceive you no longer care about them. Email marketing, whether they read or email or not - you stay top of mind. And when you send emails that are of value, they get to know you care.
Lifespan:
The biggest benefit of email marketing is the ability for your clients to save your email. How many times have you left an email in your inbox because it interests you but you just don't have the time now to address it? I've done that myself so many times. With so many people browsing their phones at lunch, on the commute and in front of the TV, your saved email has a decent chance of being viewed again. A Facebook post from 4 hours ago may be completely lost in their feed and not able to be searched to be found again.
Tracking & Measuring:
Using the metrics provided by your email marketing platform you can gain valuable insights into your customers interests and behaviors. You can see how successful your campaign has been, view bounce rates, click through rates and assess which information gained the most traction. Based on this information you can further fine tune your email marketing which in turn can increase your sales and eventually your profits.
CREATING YOUR EMAILS
Create related Pages
Within your email campaign, create teasers to encourage action then add in a link to take your reader to the specific pages to give more information. If they see a promotion about your new ultra lightweight hiking tent, make sure the link takes them directly to that product. You want to minimise the effort for them taking action. In addition your email campaign stats will show the traffic to that page and you can assess the results of each component of that campaign.
Segment Your List
Spend the time segmenting your client list and be specific in what you send them. A monthly newsletter with generic products and promotions is always a great idea, however with a segmented list, you can direct custom products and services to clients more likely to buy. Lets say you have an abundance of down sleeping bags and spring is on its way. You know that next season the latest and greatest sleeping bags will be out so its a good idea to promote these at a heavy discount and actually get them out of your inventory. With a customised list, you can send a quick "For Your Eyes Only" campaign that features just the one product on sale at 50% off until sold out and you can send it to clients that you know will be interested in this type of gear.
Remember Mobile
Mobile is leading the way in internet browsing so you need to make it as easy as possible for clients to achieve the best experience. Make sure your email is responsive for mobile and your images are optimised. Check with your Internet Expert for more info on this. (If you are with Bloomtools Email Marketing - you are fine)
Build Credibility
Be clear with contact info on your email. Disclose your operating hours, your contact phone and email, and of course your website. Bloomtools email marketing tool has one-click unsubscribe which is the industry standard - so you comply with Australian Spam rules.
Check The Metrics
Don't keep sending emails that don't work. If you are having a poor success rate, check the format and layout of your email. Consider the timing of your emails, which could also be a factor. Don't be afraid to mix it up within reason. If you send your monthly email on the 1st of the month, try changing the times before you change the day or try changing the layout before you change the day and move through the process like this. Don't change everything at once of you won't know what worked and what didn't. Remember this is a very cost-effective medium so you have time to work out what is working best for you. Internationally the average open rate for client communication is 12.7%. For a lot of our clients, we see it in the early 20%.
Keep A Consistent Design
Templates are crucial in looking as professional as you can. Before you can create a template however you need to plan out exactly what you intend to show your client. You might have items like
New Product/Service, or Tip Of The Month
Special Offers
A footer that reinforces your excellent customer service hours
Planning out what you will have in your campaigns will be critical in the template layout. Where to place items, layouts, colours, buttons, links, and even whitespace should be consistent so clients always know to scroll to the footer for the customer service number for example. Don't be scared to change your design if it really isn't working, however, welcoming your clients to the new and improved newsletter is a great way to sell your new newsletter.
Build excitement
Don't wait for a product to arrive to promote it. If you have something in the works, use that to build excitement around the arrival. You could announce a launch date and follow up with a presale for regular clients. Create your special page within your website, to give people more information (and a way to take action) before you send your email promotion - so clients have a link to follow. Allow them to register for the product on the special page and then create a coupon or offer for your early access clients to use for a discount.
Find out more about The Bloomtools Email Marketing Tool, talk to your local Internet Marketing Expert.


Author:
Tracey Voyce
About: With more than 30 years business management experience, Tracey Voyce is the CEO of Bloomtools. Tracey has owned and managed many businesses and spent several years training and motivating coaches at the world's largest business coaching franchise.
Connect via:
LinkedIn