Email or social media: Which is best for selling online?
Posted on 13 September 2013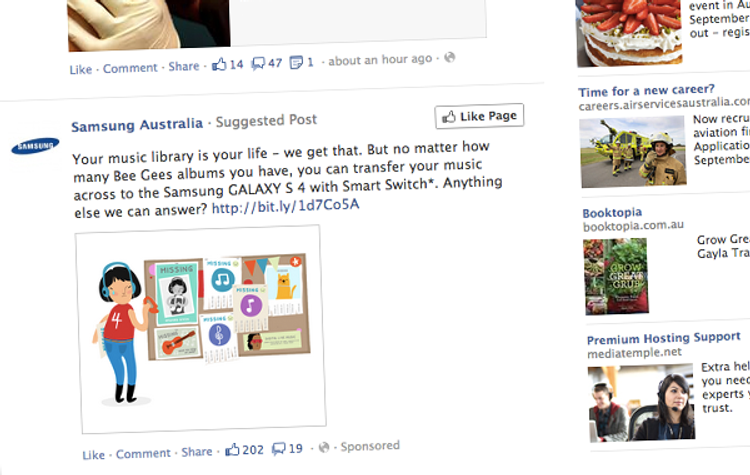 Social media is a trend forever on the rise, and it seems that recent changes to Facebook's advertising policy has also helped it from a business perspective. With such growth it may appear that email marketing is on the way out, but research shows this certainly isn't the case.
Social media
The most effective way of making sales via social media is through Facebook. Although its ads – traditionally on the right-hand side of the user interface – have had varying levels of success, now that ads have been placed directly in the user's feed there has been a marked increase in clicks. According to an AdRoll study, the new ads are 49 times more successful than their previous offerings and 21 times more successful than standard web retargeting.
Although Facebook numbers are still growing and people are more active than ever, it's recommended that you use more than just Facebook ads in order to succeed online.
Email marketing
Some may believe that social media marketing has overtaken email, but this simply isn't the case. A recent Custora survey found that email marketing has continued to grow over the past few years, with online retailers acquiring four times as many customers than in 2009.
Compared to social media sites, Facebook has only a tiny percentage of purchases (and is flatlining) while Twitter can't even manage that. It appears to be much more difficult for businesses to advertise a sale using only 140 characters, particularly when you considerthat users have just a few minutes to recognise, accept and click. This short-form marketing style is clearly much tougher for conversions than the humble email, which can sit in an inbox for months before someone finds themselves with the desire to shop.
Overall benefits
There's no doubt that the most valuable way to attract new customers is through search engine optimisation. Coming in a second is old faithful, email marketing, followed at some distance by Facebook. For the best results, however, it's recommended that you use all three methods in conjunction for a three-pronged attack on gathering new customers –though you may need to rethink how many hours you're putting into each activity.


Author:
Tracey Voyce
About: With more than 30 years business management experience, Tracey Voyce is the CEO of Bloomtools. Tracey has owned and managed many businesses and spent several years training and motivating coaches at the world's largest business coaching franchise.
Connect via:
LinkedIn