Facebook's new features gaining you greater local awareness
Posted on 4 July 2015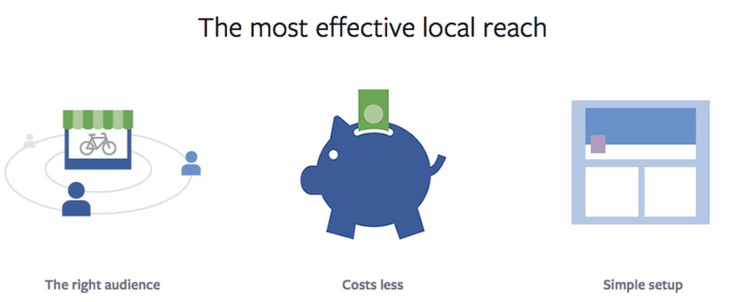 Facebook's latest features allows business to gain greater local awareness. Through incorporating call to action's, geographical targeting and cost efficiencies Facebook is bring you a new and improved way to reach the potential clients near you.
Call to Action's
You can now choose between a "Call Now" or "Get Directions" button to be placed on your add. When these buttons are pressed consumers will be directly taken to a phonecall or their Google Maps. This simplifies their process of getting in touch with you, increasing the chances of interactions with clear and simple call to action buttons.
Targeted Audience
You can now target your ads to a specific audience, allowing you to reach those that are right by your business.
Better for your Budget
You can select your own budget, and start spending less money by reaching more people in your area per dollar spent than with any other kind of advertising, including newspaper or direct mail.
This new feature allows you to place ads on Facebook that will reach the highest number of consumers, within a targeted and local area, and with the least amount of expenditure.
Read Facebook's article about it here or call your local Bloomtools Consultant to discuss your social media strategy.


Author:
Tracey Voyce
About: With more than 30 years business management experience, Tracey Voyce is the CEO of Bloomtools. Tracey has owned and managed many businesses and spent several years training and motivating coaches at the world's largest business coaching franchise.
Connect via:
LinkedIn