Five tips for streamlining your checkout process
Posted on 29 October 2014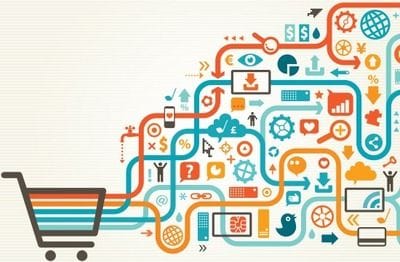 The easier it is for your customer to pick their purchases and make their way to your checkout, the greater the chance they'll complete the transaction. Boost your bottom line and improve conversion rates by streamlining your checkout process in five simple steps.
1. Choose a sleek shopping cart
According to KISSmetrics, the first stage of the checkout process has the highest drop-off rate. This misstep often occurs when the buyer is confronted with a purchase funnel that looks nothing like the rest of the site. Opt for a user-friendly shopping cart with a clean design that matches the rest of your site and make things as direct as possible from start to finish.
2. Avoid unnecessary registrations
Customer data can be invaluable, but not if it's going to cost you a sale. Over a quarter of online shoppers abandon their carts when faced with compulsory registration. So unless data capturing is absolutely necessary, always give customers the choice to register or not – you could see your sales increase by 45 per cent simply by removing mandatory sign-up.
3. Ensure pages load quickly
Don't give customers the chance to get bored – or the time to second-guess their impending purchases – by ensuring every page on your site loads quickly. Bloomtools has invested heavily to change our server environment around, and add in additional servers around the world to ensure our clients websites deliver at a speed second to non.
4. Include postage costs and payment options
The last thing a customer wants while checking out is to realise they don't know your postage costs. Your shopping cart should clearly calculate accurate costs and reveal these as early as possible.
It's also essential to offer a variety of payment methods. This will stop customers from abandoning their purchases at the last minute if they are only able to pay in one way. Display icons for both payment options and security measures early in the checkout process.
5. Simplify with PayPal
Already used by millions worldwide and offering a secure and hassle-free payment method, PayPal is an excellent way to speed up your payment process. Set up PayPal's Express Checkout on your site and let your customers enjoy completing their purchasing in just a few short steps.
Still unsure on the best ways to improve your checkout process? Contact your local Bloomtools consultant to discuss more about how today.


Author:
Tracey Voyce
About: With more than 30 years business management experience, Tracey Voyce is the CEO of Bloomtools. Tracey has owned and managed many businesses and spent several years training and motivating coaches at the world's largest business coaching franchise.
Connect via:
LinkedIn