Google Chrome hits Internet Explorer out of the park
Posted on 4 June 2012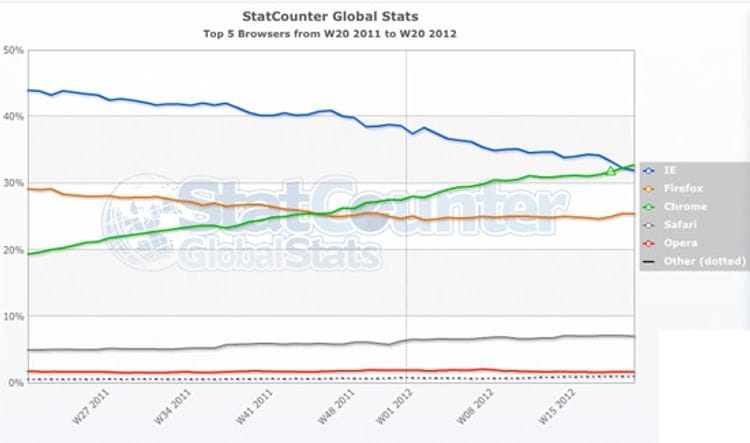 Good news for Bloomtools users! Bloomtools' favoured internet browser Google Chrome has overtaken Microsoft Internet Explorer (IE) as the world's most popular web browser. Chrome's market share increased to 32.8%, topping IE's 31.9%, according to new data from StatCounter.
Chrome has long been biting at IE's heels, but the shove over the line bodes well for future developments and extensions - with My Chrome Theme social now extended to 36 more languages to help spread your marketing voice across the globe.
Along with Mozilla Firefox, which at 25% is the third most popular browser, Google Chrome is the top choice for Bloomtools because of its advanced security, features and performance. Read our article about why Bloomtools clients should keep their browser updated.