What You Need To Know About Google My Business Removing Features Due to COVID-19
Posted on 14 April 2020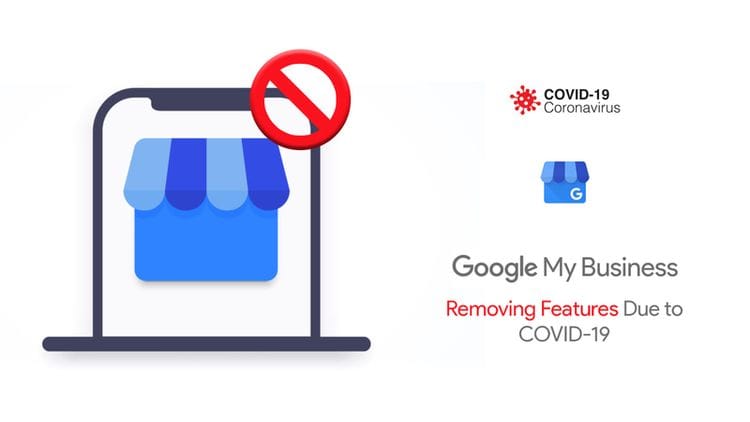 As we're all aware, we've seen some huge, unprecedented changes in our everyday lives these last few weeks since the outbreak of COVID-19. Many of these changes have brought new challenges to businesses nationwide. Here at Bloomtools, we're business as usual (albeit working remotely) and we're here to keep you up-to-date with changes in the internet sphere so you don't have to worry. In latest news, there are some changes currently being implemented by Google that are important for you to know. Google is temporarily removing some features from Google My Business in response to the growing COVID-19 pandemic. Not all of these may impact you directly but are still just as vital to keep in mind over the weeks and months to come.
The following Google My Business features will be absent or delayed for the time being:
1. Reviews and Questions & Answers
For the meantime, Google will not be publishing any new reviews, review replies or Q & A's.
2. New listings, claims and verifications
New listings will be prioritised by the Google team based on whether or not your business is a critical health-related business; this means if your business falls outside of this category, you might have to wait a while longer to see your listing verified during this crisis.
3. Business information edits
Edits to do with the following will also be prioritised based on the critical health-care and health-related services:
Temporary closures
Opening/trading hours
Special hours (any changes made for upcoming Easter hours etc.)
Business descriptions
Business attributes
The statements provided by Google refers to their teams needing to manually review the points listed above:
"During the unprecedented COVID-19 situation, we are taking steps to protect the health of our team members and reduce the need for people to come into our offices. As a result, there may be some temporary limitations and delays in support as we prioritize critical services." - March 16, 2020
"Our current focus is on the quality and reliability of information on Google Search and Maps. We want to ensure users and business owners have access to essential features like whether the business is open or has special hours. Learn about best practices for affected businesses, and what you can do to keep your customers informed." - March 25, 2020
We understand this may be frustrating or worrisome for many but we must do our best to persevere, together. During these difficult times if you need any assistance with your website or are looking to take measures to boost your visibility, your team of internet and digital marketing specialists at Bloomtools are here to help you. Call us on (07) 5636 3700 or click here to book a consultation.