How Can I Make My Website More Accessible?
Posted on 17 June 2021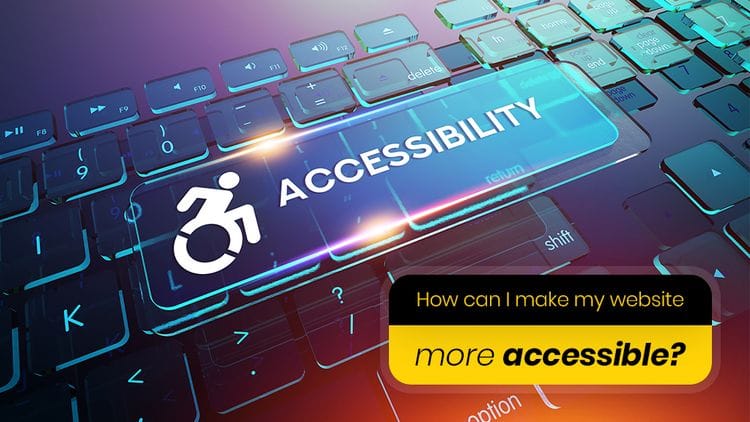 Did you know that nearly one in five Australians live with some form of disability?
The Australian Government has acknowledged this and enforced standards on the Australian tech industry in line with the World Wide Web Consortium's (W3C) recommendations and the Federal Disability Discrimination Act 1992 (DDA).
W3C is an international community which develops and assesses standards and recommendations for websites, which includes people who experience:
Blindness and low vision
Deafness and hearing loss
Learning disabilities
Cognitive limitations
Limited movement
Speech disabilities
Photosensitivity
The W3C standard which the Australian Government enforces is the Web Content Accessibility Guidelines (WCAG) which aims to make the web inclusive and accessible. WCAG is consistently being updated and it's important that you keep up to date with making sure your website is still fully compliant.
Who needs to comply with these guidelines?
The Australian Government has agreed in the Digital Service Standard (DSS) that any Australian business or servicemust meet the WCAG 2 level AA guidelines before going live, and there's penalties for those that don't comply.
Even the biggest retailers in Australia have come under fire for failing to be accessible and accommodate all Australians. This 2015 landmark case involved Coles, who updated their online shopping services to a complex and hard to navigate system. Failing to consider their visually compared online shoppers, a number of customers complained that it took up to eight hours to complete their orders.
How can I check if my website meets accessibility standards?
To avoid discrimination and include all Australians in your services, the WCAG guidelines state that your website must:
Have text alternatives (like large text, braille, speech, symbols or simpler language)
Provide enough time for users to read and use content (like using avoiding short time-based shopping carts)
Make all functionality available from a keyboard
Provide users enough time to read and use content
Avoid designing content which is known to cause seizures
Provide ways to help users navigate
Make text content readable and understandable (avoiding overly complex or obscure words)
Help users avoid and correct mistakes (like auto-correct)
Support compatibility with assistive technologies (AT)
How can I get an accessible website?
If you're looking to create a new website, our website development team can help you design an appealing service which is compliant with these standards.
Get in touch with our digital marketing specialists on 1300 399 399 or click here to use our contact page. Or you can book a consultation online now.
How can I make my existing website accessible and compliant?
If you're an existing Bloomtools customer, you can rest easy knowing that our services have always met W3C technology standards but guidelines like the DSS and WCAG are constantly evolving and you should keep on top of any new requirements.
Contact us to see how we can help you bring your site up to standards and more accessible for all users today.
Call us for more information or book a consultation to find the best solution for you.