How is Voice Search changing the way we optimise websites
Posted on 1 May 2018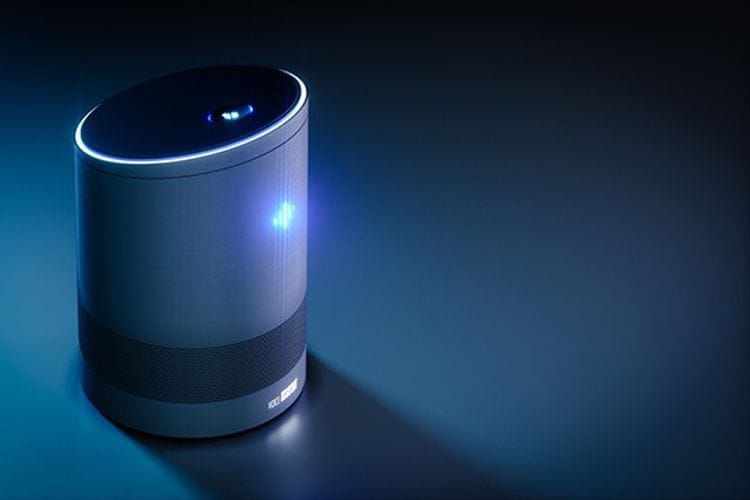 If you're a parent, Google Home or Alexa has possibly made managing your family a little easier, from updating school shopping lists for your kids to finding corny jokes to entertain said kids while you shop.
If you're a kid, Google Home or Alexa will entertain you with the music of your choice vs what Mum and Dad like, or fun quizzes to test you and your friends. If you're a digital marketer or advertiser, Alexa or Google Home has probably made life a little more complicated.
Voice search is the talk of the SEO town, with currently 1 in 5 searches done this way. It is loved because it is instantaneous and a convenient search. As more and more people are time poor, or can't be bothered, to search with text from their phones, asking verbal questions are becoming the fav.
Digital marketers that understand the differences and nuances voice search offers compared to conventional text search can help users find exactly what they're looking for by voice namely, your online content and advertising.
We Hear You Loud and Clear
Voice search is here, and it's only going to become more predominant.
It appeals to younger audiences that prioritise speed, as well as older ones that need accessibility (from their small smartphones to smartwatches, Fridges and more).
It aligns with Google's vision of search in the future 'an ultimate mobile assistant that helps you with your daily life so you can focus on the things that matter'.
And it's the best way for advertisers and marketers to meet consumer demand or query intent, based on context. There will be new categories of keywords coming with voice search, as searchers quickly learn what voice search could allow them to do vs. text search. For example, queries with 'near me' have grown dramatically with voice search.
Optimising your Website for Voice Search
We know voice search is here for good, so you'll need to recognise the crucial ways voice and text search differ. Gaining valuable insights now can have your online content ranking for this new type of search, too, where your competitors may not have found their voice just yet.
Here are three factors to keep in mind:
Query Length
Mobile Text-based searches are typically short - about two words. This type of search is all about the fastest, most direct route to express intent.
So voice search queries should be way longer, right?
Right now, after analysing successful voice searches, the ones that get the most volume, impressions, and clicks, are ones with three words in the keyword or query.
Surprised? Considering the question-based query format that dominates voice search, we certainly were.
This is because younger generations or the demographic that comprises the majority of voice searches use more natural language than full-sentence questions. For example, 'are unicorns real' or 'is Mulder dead'. Will it continue this short, the jury is still out - however they believe as people get more used to this type of search like desktop searches the length will increase to being a more long tail version.
So if you have a couple keywords like 'Chiropractor' or 'Brisbane Chiropractor' try testing longer, more voice-friendly keywords that align with your user's intent. This could be 'Best Brisbane Chiropractor', 'Brisbane Chiropractor reviews', 'cost of Brisbane Chiropractor', and other Chiropractor-based queries.
Harder, Faster, Better, Stronger Intent
We touched on natural language, and how it provides clearer stronger user intent.
Google has told us that voice searches are 30 times more likely to be an action query than typed searches.
A simple text search, like 'wrenches', doesn't tell a search engine much about intent, as it has no idea if the user wants information on wrenches to learn what type to use, to shop for a new one, or see the tool in action.
The natural language that comes with conversational search changes all that. This influences both bidding on keywords, and the creation of an online campaign. Digital marketers armed with this knowledge can bid for phrases that are most likely to yield the desired action. Detailed insights are invaluable from both an ROI and conversion perspective, too.
So, be sure to identify your highest value question phrases, and optimise for those keywords as well as adjusting bids higher for these terms. You can also revise ad and landing page copy to align with the highest-value questions asked. If your answer aligns with the high-value question, you should rank well for voice as Google will recognise the similar intent between the user query and your content.
Question Words
Unsurprisingly, as we touched on already, question phrases are the key to voice search. Typing a search leads to computer language - 'Bike Wrenches'. With conversational search, you might have a phrase like "best torque wrenches for bikes?"
To optimise for voice, add relevant question keyword phrases to your original keyword list, and start testing!
Going back to the Chiropractor example, some relevant questions may be:
Best Chiropractor in Brisbane?
What does a Chiropractor do?
A chiropractor who does bulk billing?
Who should see a Chiropractor?
How do I do this on my website?
Create some question and answers pages (FAQ's) or write blog posts answering customer questions
Add questions to product pages
Share content that is question based on Social Media and link back to your site for more information
If you are doing Adwords or Facebook marketing with us, we will give you some insights into the common search queries that are being done for your type of business, product.
We're in the midst of a paradigm shift in the industry. If you want your voice heard loud and clear by your online audiences, talk to us about how to stand out.


Author:
Tracey Voyce
About: With more than 30 years business management experience, Tracey Voyce is the CEO of Bloomtools. Tracey has owned and managed many businesses and spent several years training and motivating coaches at the world's largest business coaching franchise.
Connect via:
LinkedIn