How to conquer your social marketing routine
Posted on 19 January 2015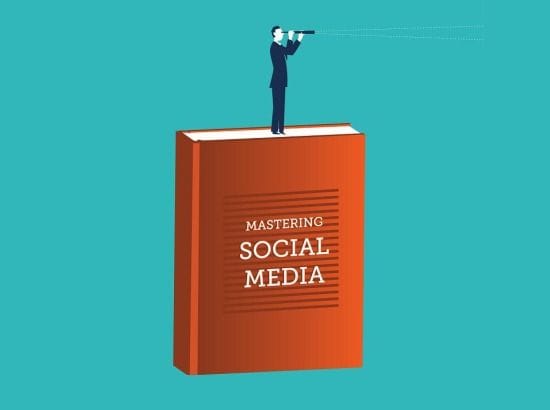 With so many social media platforms out there, it's easy to feel overwhelmed when it comes to staying on top of your business's social marketing routine.
Social media marketing may seem time-consuming and difficult to master, but these tips will help you get maximum return on your social strategies with minimum effort.
Why do I need a social strategy?
With over 74 per cent of online adults using social media, platforms such as Facebook, Twitter, LinkedIn and Instagram can provide businesses with access to customers in ways previously unimaginable.
When utilised alongside other digital strategies, social marketing can be a powerhouse for driving brand exposure and clickthroughs to products, as well as gaining valuable insights into your customers' behaviours and interests.
Build the right foundation
One of the reasons business owners often become distressed with social media is because they try to establish an equal presence across all platforms.
If your product or service is B2B, LinkedIn or Twitter will have much more utility than Pinterest. If you're looking to target younger audiences, Instagram is key to connecting with them. Become familiar with data around social media demographics to determine the best channels for your business to focus on. And ask a good section of your clients what they are on.
Fail to prepare, prepare to fail
The best social strategists plan their content weeks or months in advance. Set up an editorial calendar with key holidays and events relevant to your business, and plan posts accordingly. Use data to figure out when the majority of your users are online, and schedule posts for those times to make maximum impact.
You're not alone
Business owners can access tools to help them with their social strategy:
Your Bloomtools Blogs, and Articles can be feed into Facebook and Twitter for you everytime you add a new post.
Hootsuite allows you to access all your social networks on one platform, and post simultaneously to any or all.
Google Alerts and Twitter tool Brook can help you keep tabs on the latest trending articles in your respective industry, making it simple to find timely subjects to post on.
For something more complex, IFTTT allows you to create 'recipes' for your business. For example, if you post a blog, IFTTT can instantly help you share it across your social networks.
Contact your
local Bloomtools internet consultant
to discuss how Bloomtools social media tools can help simplify your social media marketing routine.


Author:
Tracey Voyce
About: With more than 30 years business management experience, Tracey Voyce is the CEO of Bloomtools. Tracey has owned and managed many businesses and spent several years training and motivating coaches at the world's largest business coaching franchise.
Connect via:
LinkedIn