How to create the ultimate homepage: 10 ways to make a good first impression
Posted on 7 November 2012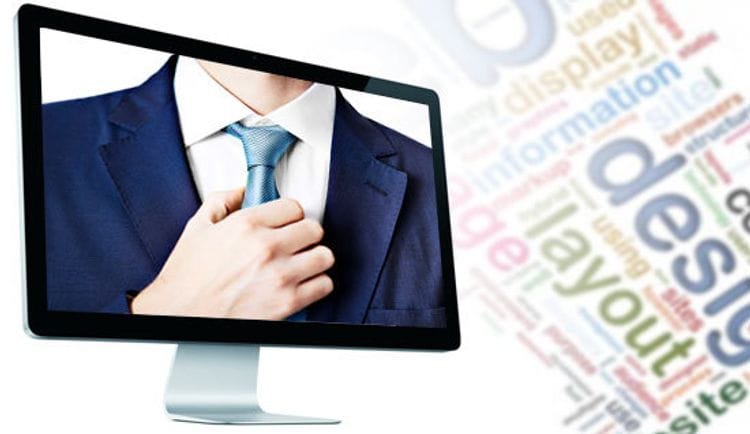 When someone lands on your homepage, chances are they've already heard about you. They may have seen some great press or blog reviews about your product, a recommendation from a friend or maybe your company came up in their Google search.
But the website landing is like the first date – no matter what they've heard about you before, they'll make up their own mind when they meet you.
Here's how to ensure you make a good first impression:
User experience is everything when it comes to impressing potential customers. Your website should be intuitive and simple without unnecessary complexity. Stick to the useability standards and don't try to be different to what others have on their websites, as people may leave if you steer away from the norm.
Clean design: Much of creating a great UX comes from clean, professional and modern design that is attractive to your target market and reflects your business. Resist the urge to include too much information, colours and animations. People find it easier to navigate a page that is uncluttered with only a small amount of information to digest.
Make your message clear: As soon as someone lands on your website they need to know who you are and what you do. The next step is making your business standout, which means clearly demonstrating your points of difference. Maximise the layout of your design to facilitate this and move away from brochure style websites.
Attractive visuals:A striking colour scheme and powerful images are simple ways to delight your customers. These will of course differ depending on the personality of your brand, but make sure they are consistent with your overall message.They can also be used as another form of navigation. An accountant, for example, may have three images on their homepage that each targets a separate market, such as professionals, business owners and retirees.
Limited choice: There is a science behind decision making, according to behavioural experts. Too much choice causes people to feel overwhelmed. If you make the decision easy – by only offering a small number of choices, creating smart defaults or demonstrating comparisons between two to three choices – you are more likely to see decisive actions from the people landing on your site.
Clear content: When someone lands on your page, they should be able to answer the what, why, who it's for and how it works very quickly. If they can't, you need to sharpen the copy. Adding a call to action to the end of each landing page will help move visitors along the funnel.
FAQ: A frequently asked questions section is a good way to include detailed information without overwhelming the visitor initially. Users who need more info can dig around your site for the answer to their question, while merely curious visitors can be wowed by a simple yet sophisticated homepage.
Classic fonts: There are two basic letterings under which most fonts are categorised – serif and sans serif. Serif fonts include extra elements or end strokes that don't add to the structural integrity of a letter. Serif fonts tend to lose readability at smaller sizes, so most web designers prefer sans serif.
Credibility: It's not enough to tell a visitor that your company is the best. They need to hear it from a third party. Including links to great press reviews, testimonials from happy customers and awards you have won are all good ways to boost your credibility with new visitors.
Social proof:Visitors are more likely to convert if they relate to your site. Including images of people on the page and integrating Facebook's Open Graph (where they'll be able to see if a Facebook friend likes your page) are two ways to achieve this.
Call to action: Think about the end result. What do you want people to do when they come to your site? It might be downloading a free report, making a purchase, requesting a quote, contacting you or signing up to become a member. Whatever it is, make the next step clear and simple and in multiple locations such as in the header, side and baseline.
Finally, no two brands are the same whether in the same industry or not. An effective homepage design is going to differ depending on your target markets, points of difference, personality and brand. The only way you can truly gauge the success of your web design, layout and copy is to test your assumptions. Use Google Analytics free analysis tools (simple to be added to a Bloomtools website in one location) to see where people arrive and leave your website and what action they take as a result.
Your homepage should help achieve the outcomes you and the user are seeking. They should be able to find the right info or complete a purchase with little effort, while you should see a boost in your company's revenue. Smart web design does both. Contact your Bloomtools Internet Consultant if you want to know how your home page rates.