Is it time to rethink your social media strategy?
Posted on 28 October 2014
With the fast-paced nature of social media and what seems to be a new platform launching every other day it's important that your social strategy promptly addresses any new updates, as the wellbeing of your site depends on its ability to remain relevant in the face of constant change.
Here are five surprising statistics that might make you rethink your social campaign.
1. Facebook users prefer mobile
A large percentage of Facebookers prefer to access the social networking site on the go, with an astonishing 189 million saying they are "mobile only". If Facebook is one of your preferred platforms, you need to take into consideration how your content will look when translated to the smaller screen. Avoid small text in photos and make sure product images are clear and legible.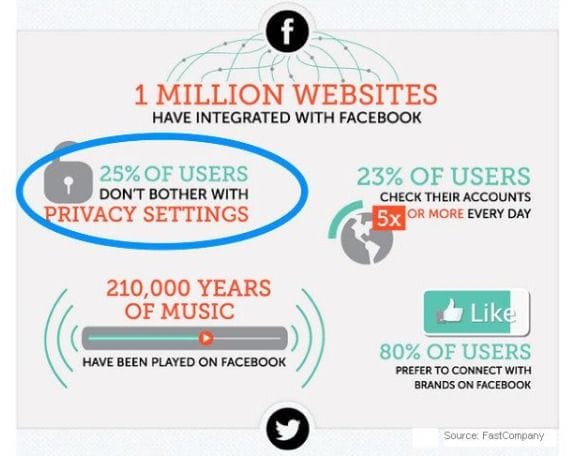 2. Silver surfers are boosting social networks
The 55-64 age group (colloquially known as 'silver surfers') are wowing social networks. They are quickly becoming the fastest-growing demographic on Twitter, with 79 per cent growth since 2012. But the Twittersphere isn't the only platform attracting older browsers Facebook and Google+ have both seen rapid adoption within the 45-54 age brackets.
As such, remember to keep mature web users in mind when creating your social strategy (and not just because they may have deeper pockets to play with) and ensure specific sections are targeted towards them.
3. LinkedIn gains two new members every second
If you've been ignoring LinkedIn until now, it's time to jump on the bandwagon. The social network for professionals continues to grow at an extraordinary rate and is a great place for sharing blogs and industry insights. Users are subscribing by the second, proving you can no longer afford to discount the ability it provides to reach potential new customers.
4. Only 9 per cent of marketers have a full-time blogger
Blogging is big business. It drives customer engagement and is a clever way to build your brand and voice within your industry. Some 62 per cent of marketing companies planned to start blogging in 2013 yet only 9 percent actually employed a full-time blogger.

High-quality, regular content is a must, so if you can't afford a blogger, create an in-house schedule that will divide the work and ensure you always have fresh content attracting readers to your blog.
5. 93 per cent of marketers use social media
With a vast majority of marketers saying they use social media to connect with their customers, it's clearly a valuable communications asset. To make the most of the social sphere, have social buttons to your various profiles clearly visible on your site so that customers are directed straight to them and so you can leverage the opportunities they bring.

Discover how Bloomtools social media tools can help boost your customer engagement by contacting your local Bloomtools consultant.


Author:
Tracey Voyce
About: With more than 30 years business management experience, Tracey Voyce is the CEO of Bloomtools. Tracey has owned and managed many businesses and spent several years training and motivating coaches at the world's largest business coaching franchise.
Connect via:
LinkedIn