Mobile Friendly vs. Mobile Responsive
Posted on 24 October 2019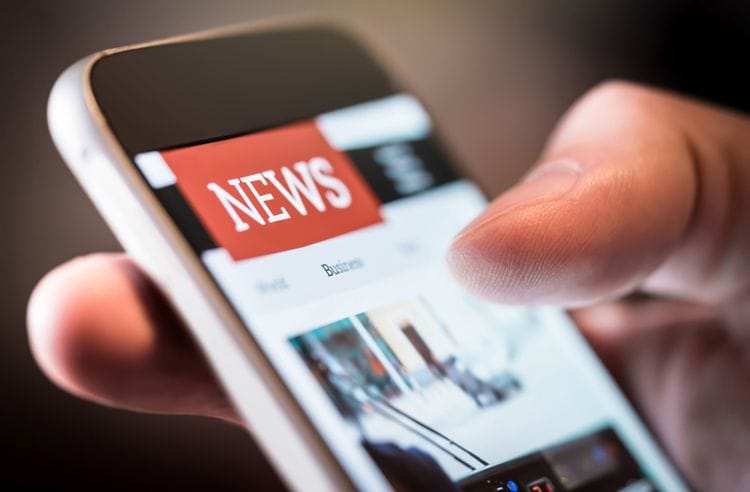 In 2018, 89% of Australians owned a smartphone (source: Deloitte Mobile Customer Survey). That's why it's important your website is built as mobile responsive.
Prior to the prominence of smartphones and websites designed specifically for mobile devices, most websites would look and function the same no matter which device (desktop, laptop, mobile, tablet) it was being viewed on. In order to fit a website designed for desktop on a smaller mobile screen, everything would essentially shrink to fit, meaning content was difficult to see and the site itself was practically impossible to use or navigate. As more and more people started browsing the web on mobile devices, this resulted in many web developers building two (or more) versions of your website - one for desktop, and one for mobile. While the mobile version of the website was certainly mobile-friendly, this is what we would call lazy responsive - technically it does the job, but it's far from the ideal situation (especially considering how many shapes and sizes mobile devices come in now). Enter: mobile responsive.
Mobile responsive websites
A mobile responsive website is one that responds according to the device it is being viewed on. Text and images may change in column layout and some images may even be hidden. Now that more people browse the web on mobile devices most mobile responsive websites are designed from a mobile perspective first (this is also known as a mobile-first website) - it's important the website looks and functions well on the smallest screen possible and also on the largest.
Responsive websites have:
Dynamic content that changes to fit the viewing device
Condensed navigation (no need to scroll across the screen)
Images optimised to fit inside the viewing window
If you're on a desktop computer, there is an easy way to check if a website is responsive. Simply reduce the size of your browser window. If the website is responsive you'll see the text, images, and menu change as your browsing window gets smaller.
A responsive website is essential if you need your website visitors to have a customised experience according to the device they are on. For virtually all local businesses this is a must because most people searching for your key search terms will be doing so from a mobile device. A mobile responsive website is also built to function even if it has complex content or features.
At Bloomtools, we build mobile responsive websites on our unique platform. We use a simple drag and drop style Content Management System (CMS) that allows the user to easily format text, add text and images from the comfort of their own home or office. There's no downtime, your changes are live and visible on your website immediately, so that you're in control.