Personal automated emails - do they really exist?
Posted on 5 November 2014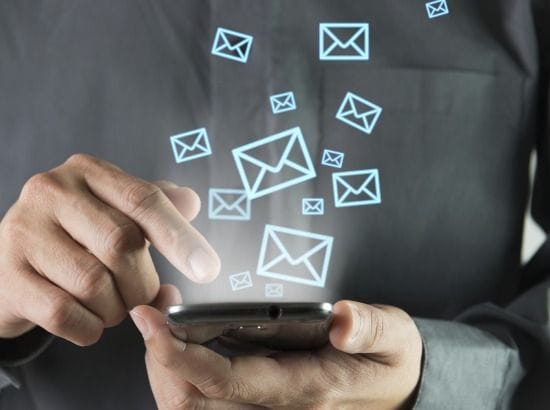 The more personal an email looks, the more likely it will be read. But how can you give your emails a personal touch when you are sending them out to thousands of customers? An automated email campaign is the ideal solution, especially if you know some key customisation tricks.
Why personalise?
People have become adept at weeding out advertising emails and deleting them without even batting an eye. But even the smallest touch of personalisation can be enough to pique their curiosity. As a 2012 Email Marketing report from Adestra found, 22.2 per cent of people were more likely to click through and read an email simply because the subject line had been personalised.
How to personalise your automated email
Automated email is the most efficient way to connect with your customers and build your brand. Improve your online communication with the following tips.
1. Use variable fields
When you first sign up a new subscriber, always ask for their name. This will make it easier to use variable fields to personalise communication with them in the future. Simple variable fields make all the difference – would you prefer an email that included a personal greeting or one addressing you as "dear valued customer"?
2. Show you're an actual human
You've worked hard to address your reader by their real name, so why are you vaguely signing off your emails as "All the best, Marketing Team", or leaving your email address as connect@marketingteam.com?
Sign off with your own name, include your direct email and make them feel like they're communicating with a real person.
3. Stay in touch
Regularly keep in touch with your customers with the help of Bloomtools' Database Marketing system. Set it up once and it will automatically contact your customers throughout the year, ensuring they never feel neglected. Segment your customers into different groups so that you only ever send them the most relevant emails.
4. Target the right group
The last thing you want is to send customers useless emails. If you're marketing globally, ensure you're sorting your groups by geographic location. Send a subscriber an event invite for the wrong country or a deal they aren't eligible for and they'll be opting out in no time.
5. Utilise your lead scoring
Make the most of your customer relationship management (CRM) tools by using your lead scoring information to inform your automated email campaign. Track activities and see which leads are responding well to your emails and when, then use this to craft better emails in the future.
Learn more about personalising your email marketing campaign by making an appointment with your local Bloomtools consultant.


Author:
Tracey Voyce
About: With more than 30 years business management experience, Tracey Voyce is the CEO of Bloomtools. Tracey has owned and managed many businesses and spent several years training and motivating coaches at the world's largest business coaching franchise.
Connect via:
LinkedIn