Google Workspace
Posted on 5 February 2021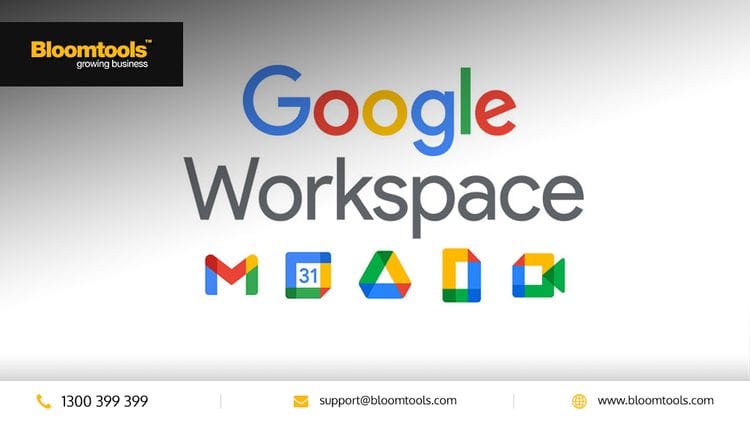 The POP email systems that you are using and was popular in the last two decades has now become a thing of the past. It's come to the point where we need to have clients make the move away from POP and replaced by the more user-friendly, reliable, and flexible Cloud solutions, like Google Workplace (renamed from G Suite), our preferred solution.
We have been offering G Suite (Google Workspace) as our primary email system to our clients for quite some time now, however, we still have some clients using the older POP platform.
The closure of our POP will happen by the end of March 2021, due to the inherent flaws in the outdated system, that we are no longer able to fix effectively. POP has begun declining rapidly and losing it's reliability which has been causing a number of challenges for some clients to not receive or send emails properly. Our primary goal is to ensure our clients have an - always available, reliable email solution.
While we have clients who have been on our POP platform for many years and have had no challenges, they eventually will, as the fixes we have been doing will not continue to hold forever. And with email in business being a critical factor, we need to protect our clients where possible before it becomes too critical and things start falling over.
So now is the time to make a decision for your business, on what email solution you will be wanting to use moving forward. Please note, we are recommending Google Workspace - as that is the solution we work with, however if you would prefer another email tool e.g. Office 365 or another, that is more than fine. For other solutions you have the option to either set them up yourselves or use another IT provider to do this for you.
About Google Workspace
While Google Workspace is a paid service to Google, the cost is minimal at only $100.80 per licence per year (learn more by visiting the office Google Workspace website). Google Workspace comes packed with so many extras that will save businesses a lot of money in the long run.
Please note you can have multiple email addresses aligned to one license (person accessing it) eg. joe@abcbusiness.net also gets info@abcbusiness.net and sales@abcbusiness.net so you could include all these emails addresses under the one licence. Also noting that you WILL still retain the same domain email addresses "name@yourbusiness.com" that you previously were using with POP.
The full list of Google Workspace advantages is listed below, however, the primary advantage of this great service is the always and anywhere availability. Once you are using Google Workspace your email is available to you from any device at any time and is always up to date. It is highly secure, and constantly updated to ensure it works on all devices, and through different ISPs, Email agents and more.
Google Workspace Advantages
The most popular modern Email provider with 60% market share and over 2 billion users.
24/7 online support via Google directly (one of the largest and most well-established tech companies in the world).
Ad Free
Multiple Alias accounts available per address/license.
Multiple domains allowed per license.
Cross-platform multi-device support allowing users to access the inbox on all modern devices.
No clunky single server third-party applications required (ie Thunderbird, Outlook, Macmail)
Google Workspace included with all licenses. (Saving businesses a lot of $ to not needing to pay for other licenses, like Microsoft Office for every team member etc):

Google Calendar Application
Google Drive Storage - allowing for storage and sharing of files to other Google Users
Google Docs & Sheets - allowing for document and spreadsheet creation and sharing with other Google users as well as downloading features to send to non-Google users.
Google Slides - a new wave presentation tool
Google Hangouts - a chat application allowing for quick instant messaging to other Google users
Google Hangouts Meet - (Zoom/GoToMeeting style application) allowing for screen sharing group meetings with other Google users
Google Keep - (notes application) allows for collaboration-friendly note taking and sharing with other Google users
Google Forms - application allowing for forms/surveys that can be shared to anyone with the Link
And lots lots more free applications are included

Google Vault backup system
99.9% uptime.
Cloud-based with highest levels of security recognised by all major certification standards (HIPAA, ISO, FedRAMP, AICPA, EY).
Added security via 2-step authentication.
Free mobile app for all modern mobile devices and tablets.
The account can be linked to multiple Google services:

Google My Business allowing for better search rankings in the Google search engine and a more customisation result for your business
Google Analytics allowing for statistics of website traffic
Google Search Console allowing for Search Engine indexing
Google API Keys allowing for use of Google services such as maps
Google Account used for setting up mobile and tablet devices and storing contacts and apps
We will of course, be keeping you updated with the POP closure as it progresses forward, however, we highly recommend you let us help you transition to a reliable mail service prior to POP being discontinued. So please get in touch.