Read this only if you are over 40
Posted on 20 August 2012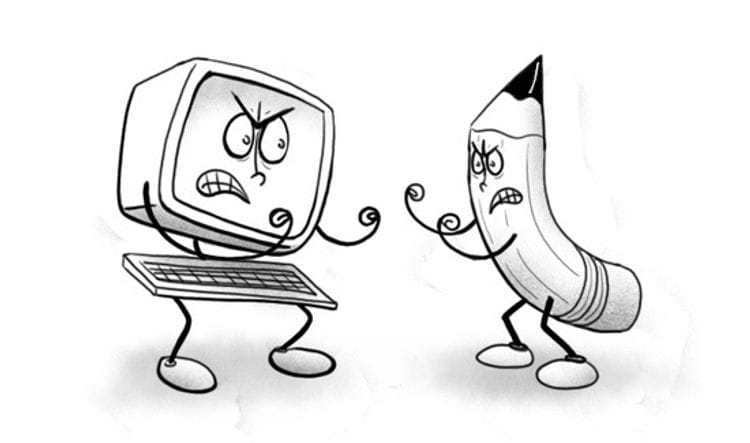 If you're over 40... then you will remember how you used to learn, find information, source businesses, talk to your friends and speak to your clients.
Remember being taught at school by real-life teachers -- watching them talk and write on the blackboard with chalk. Remember reading lots and lots of books and writing up your essays on paper vs now where it is interactive whiteboards, presentations on a screen, and submitting your homework on a USB or emailing it to the teacher.
Then if you needed to research information for your homework, you'd go to the library or read an encyclopaedia Britannica books; vs, these days you Google it and look on Wikipedia, You Tube, etc.
To keep up with the news of your local area, country, world - you'd read a newspaper, watch TV... But, what do you and most of the adult population do now? Although you may occasionally still watch the news, you're moving closer to your younger counterparts by receiving all this information online (read on Smart Phones, iPads or a computer) pushed to you via your selected news providers.
To acquire industry news, you used to read magazines, association newsletters, but now you subscribe to Twitter feeds, follow experts on Facebook, LinkedIn, Blogs and more.
To source a business or supplier of a product or service you were interested in, you used to look up the Yellow Pages, drive around, walk the beat or physically ask your service provider, supplier or friends. Now a Google search can provide you with that information, or you'd use your social media accounts to ask your friends who they'd recommend.
Before deciding on who to do business with - you used to read their literature, ask them questions and if you liked them you would become a client. Now, Google is still top of mind to find out information, read reviews and check out their websites to help compare competitors.
When was the last time you sent a fax? You're more likely to email scanned documents instead.
Who writes letters anymore and then walks to the post box to post it? When was the last time you bought some software in a box and then needed to buy a newer version each year?
Stuck in the past
Sadly, too many people in business are still doing this. Technology is changing way too fast these days for this method of practice to be effective, plus it's costly and complicated. The solutions in the past have been replaced by software that is stored in the cloud.
Two decades ago, marketing was being taught as having no mystery, as it had been the same for hundreds of years - in fact, marketing professors and teachers used to quote books written in the early 1900s which were telling the same message over and over again. There were golden rules and if you stuck to those, you couldn't lose.
Well, this is no longer the truth, the Internet has drastically changed things and many people are seriously hurting their businesses by not being aware of and implementing the new ways of doing things. If you are marketing and communicating to your customers the way you were 5-10 years ago, to survive it is the time for change.
Bloomtools has heard the common call that many people are saying sales have dropped due to the low economy. This tends to make many people pull back and cut back spending time and money on their marketing and communication campaigns. But rather, to find success it's the ones who are braving the new marketing, creating awareness and changing their practices who are forging ahead and finding growth and new opportunities.
Don't take our word for it, talk to your customers and ask them how they source information, receive and give communication, find businesses and get advice. Then start changing in order to catch them up and hopefully move ahead of where they are planning to be.
If you would like to learn more about the Internet, and how your business could take advantage of this medium - make sure you talk to a Bloomtools consultant to get some insight.
We would love to know your thoughts on this subject, write us a comment below