Revamping your site to stop cart abandonment
Posted on 25 February 2015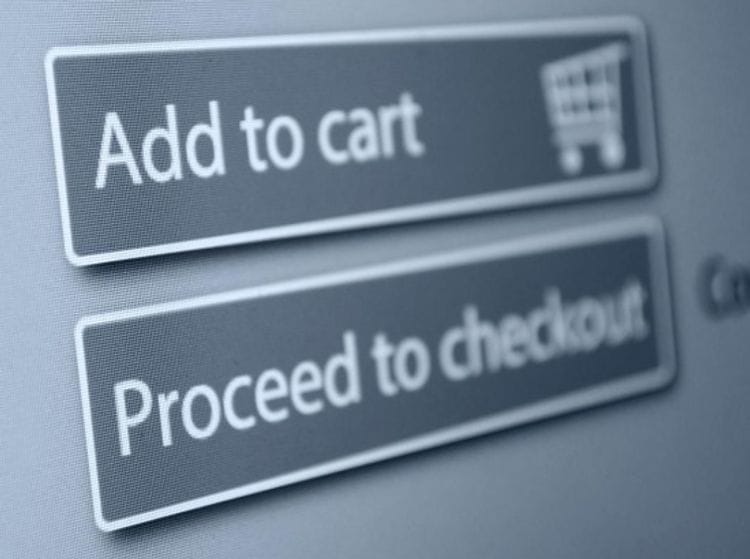 An abandoned shopping cart indicates an opportunity wasted, but it doesn't always have to end that way. Learn from the data you gather when someone decides not to complete a purchase and put methods in place to aid shopping cart recovery.
There's a growing trend for abandoned shopping carts, with recent research conducted by Merchant Insights showing that abandonment rates are already higher in 2014 compared to last year, with 18 per cent of merchants reporting they experienced abandonment rates of more than 70 per cent. So what can you do to turn the tide?
Understanding your sales funnel
Some shoppers use the cart as a wish list, bookmarking tool or a way to check prices, but a large number of abandoned carts will be genuine potential purchases that shoppers have changed their minds about.
You need to work out why customers are abandoning their carts. An analytics tools, such as Google Analytics, can help you achieve this adding Google Analytics to your site is easy for Bloomtools customers. If you can uncover the barrier to a successful checkout, it's possible to remove it.
For example, are your postage costs displayed early in the sales funnel or are they only revealed once a shopping cart has been filled? If your customers are abandoning their carts the second they see the full postage cost, it's time to revaluate where you should place it.
Are customers consistently deserting their carts at the same stage of the funnel? It could be that they have security concerns or they are uncomfortable with the process. You may need to make your interface more user-friendly and include security and privacy symbols to win trust.
Shoppers may also be ditching their carts because they find the checkout process confusing or overly complicated. The more streamlined and simple your checkout is, the more likely a purchase will be made. So make it easy and quick for your shoppers.
Cart recovery optimisation strategy
Once a shopping cart has been abandoned, you still have a chance to win your customer back as long as you act quickly. Use your database marketing (DBM) tools to set up a trigger that will send your shopper a personalised email encouraging them to return to convert their items. Research from Listrak found that these types of immediate follow-up emails, sent within three hours of the cart being abandoned, enjoy a 40 per cent open rate and a 20 per cent clickthrough rate, on average.
For this to be effective, you need to know your shoppers' email addresses. Email capture should be one of the first steps of the checkout process. However, if this isn't yet in place, an exit pop-up that triggers when the browser is closed could secure that valuable address.
Be wary of offering your potential customers a discount or incentive in your first triggered email. This could encourage intentional abandonment by customers hoping for a discount, and could also damage your margins and skew your data. If your first recovery email is not successful, send another after 24 hours. There can also be some advantage to sending another after a week, especially if you segment your leads depending on open and clickthrough rates.
Ready to reduce your shopping cart abandonment rates? Contact your local
Bloomtools consultant
for a
free website assessment
or to discuss your lead management and email campaigns.


Author:
Tracey Voyce
About: With more than 30 years business management experience, Tracey Voyce is the CEO of Bloomtools. Tracey has owned and managed many businesses and spent several years training and motivating coaches at the world's largest business coaching franchise.
Connect via:
LinkedIn