Google's HTTPS Update Improving Your Website
Posted on 16 September 2022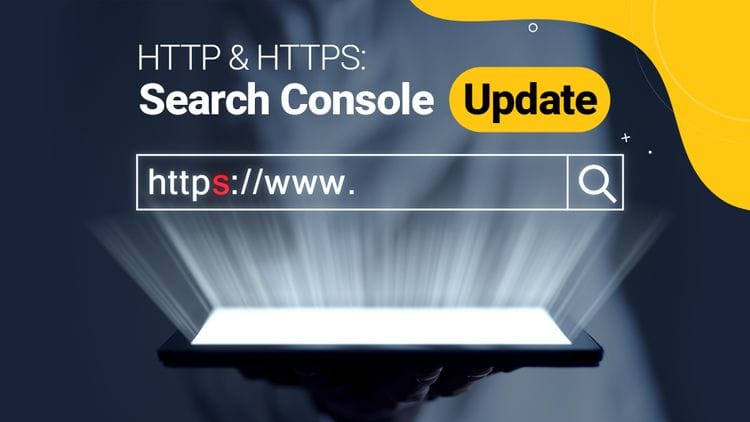 Google has been releasing a string of updates in relation to Google Search Console, making it easier to determine more ways it ranks websites.
The latest, Google has added a new HTTPS report to Google Search Console reports. The release, which was announced via the Google Search Central Blog, will roll out over a few months. So if you can't see it in your own Google Search Console yet, you may get to see it in time.
What is HTTPS & How Does it Affect SEO?
HTTP and HTTPS protocols are similar, however, HTTPS uses an additional layer of security (TLS) which encrypts and signs requests and responses - making it the more secure/safe option for internet users and websites.
HTTPS would help to protect networks from things like:
Website imitators and phishing scams

Man-in-the-middle attacks and data theft
Essentially, the TLS helps to encrypt the connection between a user's device (mobile, desktop, tablet) and a website.
Do HTTPS or HTTP affect SEO and search engine rankings?
95% of traffic online is encrypted, with accelerated growth since 2014 (when Google announced that HTTPS would be a ranking factor).
It's assumed that Google has chosen to make it a ranking factor to prioritise website results that are safe and easy to use. Many well-known and used internet browsers such as Mozilla Firefox, Google Chrome, and Safari also send alerts to users that open websites without HTTPS URLs - usually leading to visitors leaving immediately.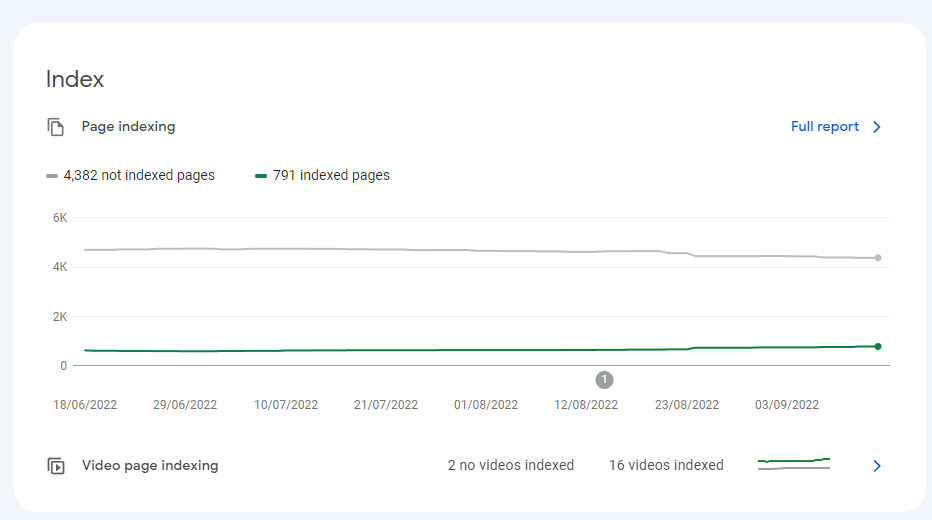 How to add HTTPS to your URLs
To create and use HTTPS with your website domain, you need an SSL or TLS certificate installed. You can contact your Web Hosting Provider to request an SSL or TLS certificate, and either install it yourself or request the change.
How the update will affect SEO strategies
The new report feature will show how many indexed pages on your website are using HTTP and HTTPS (currently, it's only available to domain properties and HTTPS URL-prefixed websites).
Essentially, the tool will help to very easily outline which of your website pages can be improved by adding the TLS layer and making it safer for your website visitors - saving time, and resources, and providing better results online.
The update may also come with additional indexing issues for websites that don't actively use HTTPS URLs. That means that you may have trouble being permitted to appear on Google.
Why Google has released this update
As mentioned above, Google wants to provide the best possible answers and services to users online. In How Google Ranks Websites, we outlined that Google determines the quality of a website based on:
technical aspects and user experience

content and keywords

authority and backlinks
This latest update highlights the importance of authority and user experience as Google is making it easier for websites to optimise their pages to be cyber-safe.
Grade Your Website online
To test your website for numerous features online, including cyber-security check out our website grader.
The Bloomtools Free Website Grader examines how secure your website is as well as current rankings in search results, page speed, mobile optimisation, and coding practices.
You can try the Website Grader today, or contact us for more information. Our head office is conveniently located on the Gold Coast and is open Monday to Friday 9am to 5pm. Call now at (07) 5636 3700.