SEM: The most effective customer acquisition tool
Posted on 21 October 2014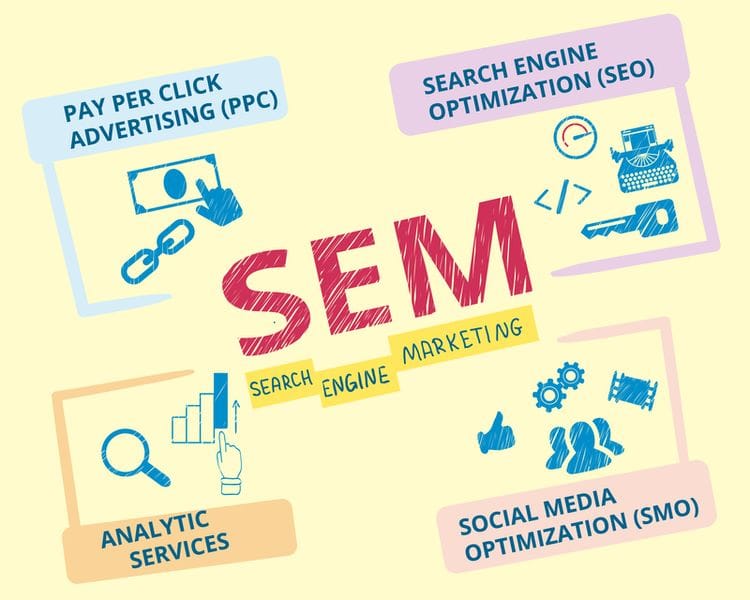 Wish you had more customers visiting your website? Want to boost your web traffic, but not sure how to attract new prospects? Search engine marketing (SEM) could be just the service you need and 85 per cent of retailers agree!
SEM makes it easier for potential customers to find your website, providing you with people who are actively searching for the products and services you offer. It's practically a match made in ecommerce heaven!
People search on Google to find the business, service or product they are looking for - and the ads that appear first are Google Adwords (advertisements). Search engine marketing (SEM) is a form of Internet marketing that involves the promotion of websites by increasing their visibility in search engine results pages (SERPs) through optimisation and advertising.
The benefits of SEM
According to a recent survey from Shop.org and Forrester Research, 85 per cent of retailers believe SEM is one of the most effective customer acquisition tactics.
The 2014 State of Retailing Online study showed that while there was growth in mobile marketing and a resurgence of display ads, SEM remains a firm favourite, with the majority of retailers spending most of their marketing budgets on paid search programs more than any other tactic.
A good SEM strategy will perfectly coordinate several different marketing strands. PPC (pay per click) allows you to target customers instantly, while SEO (Search Engine Optimisation) is a long term strategy that takes time and resources to acheive great results adopt an SEM campaign now so you can reap the benefits tomorrow.
What's more, the customers you acquire through organic search may be some of the most loyal ones you have. A study from Custora found that the customer lifetime value (the amount you expect to earn throughout your future relationship with the customer) of organic search customers were 54 per cent higher than average.
Compare this to the mere 1 per cent value accorded to customers acquired through Facebook or banner ads and you'll quickly realise the best place for your investments.
Set your SEM strategy in motion
To help our clients make sure they have a strong and comprehensive marketing plan in place for the future, we've launched a new SEM service. Get in touch with your local Bloomtools consultant to learn how you can leverage our expertise and intuitive tools to help acquire new customers.


Author:
Tracey Voyce
About: With more than 30 years business management experience, Tracey Voyce is the CEO of Bloomtools. Tracey has owned and managed many businesses and spent several years training and motivating coaches at the world's largest business coaching franchise.
Connect via:
LinkedIn