Simple Online Strategies for Dentists - that work!
Posted on 13 July 2017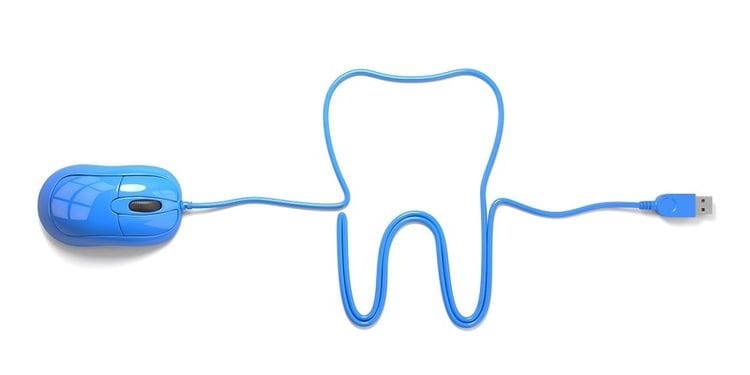 Estimated reading time: 5 minutes
Think about the last time you went to the dentist. Most likely, this has been your family dentist for many years and the reason you go to this dentist is because of familiarity, relationship and trust.
But what if, for some reason, you had to choose a new dentist. What would you do?
Typically you would first search online for dentists near your location - this could be near your home, workplace or you could be on holidays and in need of a dentist close to where you may be staying. Regardless, your research starts off on the Internet.
From there you are now presented with a list of dentist around your area or an area of speciality. Now begins the process of shortlisting and ultimately, choosing.
So here's what happens.
You see a listing online, click through to their website and start reviewing the practice to see if this is for you or not.
The judgements you form will be based on;
Your first impressions based on the look and feel of their website,
Are the services offered clear and related to your needs,
Can you easily move around their website,
Can you find what you're looking for,
Is there a compelling reason why you should contact them and
How do you contact them
After your initial review, you may then move onto what other's have to say about this dentist - reviews and testimonials.
All this adds up to building trust and comfort - encouraging you to make the decision to contact the practice.
If this is the typical 'online evaluation' process, then there a few simple online strategies a dental practice can put in place to earn trust and comfort with prospective patients and have them contact the practice.
Oh, and by the way, the same evaluation process happens even if someone recommends a dentist to you
Here are 5 simple digital strategies for dentists that help with building trust and comfort.
No. 1
Ensure your website is professionally designed and one that is responsive (can be viewed on mobile devices easily).
By professional we mean visitors should be taken down a path that leads them to want to get in touch with the practice. So many sites are presented with an overload of text, images and links to the point the visitor is not sure what to click on, where to go or even what to do!
Striking a balance between presenting enough detailed information versus ease of navigation, consistency and clarity is a fine balance.
Your website is the first opportunity to instil comfort and trust through; letting clients know how they will be looked after, patient care information, why they should trust you and of course, what you have to offer - by way of services and your methods.
Given that a majority of searches typically happen on a mobile device, you must ensure the website is optimised for a mobile experience, so it is easily read on anyone's mobile phone.
The content presentation should be in such a way that those scanning quickly can get a feel for the practice whilst those looking for more in-depth information, e.g. information on procedures or how to guides, will also be catered for.
Finally, you need to be very clear with Calls To Action on your website. What would you like the visitor to do? Call the practice? Fill in the contact us page? Complete an initial consultation form? The calls to action need to be up front and centre - a key objective of the website is to also generate new patient leads.
Local SEO is a very targeted online marketing approach. Local SEO allows the clinic to position the practice on search engines and other digital marketing platforms so they're seen by potential patients on their terms.
This involves not only structuring the site so that it's found for chosen geographical keywords, yet also setting up the practice on platforms such as
Google My Business
and Bing Places for Business with localised content.
Local search marketing is highly targeted and timely - the practice can found as and when a potential patient is searching for a dentist or a particular treatment.
A proper local SEO structured site will have one of the highest conversion rates of any advertising channel.
No. 3
Blogging - the number one content marketing strategy for dentists.
Search engines love websites that have fresh and ever changing content.
However, there are only so many times you can update the About Us page or a page on Dental Implants.
So, the best way to ensure fresh, up to date and relevant content is via blogs.
A dental practice has a wealth of information to share, ranging from dental tips on hygiene through to the latest advancements such as 'invisible' braces as well as keeping patients up to date with the newest happenings in the practice, new staff and community involvement.
All this information can be shared through blogs.
Blogs are great because they are so versatile. They can be used to share technical information, 'how to' information as well as personal and light-hearted insights, making the practice more appealing and encouraging reader engagement.
Hand in hand with blogging is Email Marketing [link to email marketing blog]. You can communicate with your existing patient database with news, announcements, reminders and technology advancements and hence staying top of mind.
However, beware of overselling. Blog and email content should be 80% about the patient and 20% about the business.
Embedding appropriate and relevant videos in blogs is an even better way to increase engagement - everyone loves a good video.
No. 4
Encourage patients to leave you reviews and testimonials.
Why is this important? Because it's part of building trust. Positive and comforting reviews online from clients is the single most powerful way to instil a sense of trust.
Research has shown that consumers rely heavily on product and service reviews to help them decide on whether or not to go to the next step, i.e. contact you.
Your website is a great place to showcase client testimonials. Equally powerful is to have clients leave you reviews on your Google My Business page (see point No. 2 above).
Reviews are a two-edged sword though. When you do receive a review, you need to do something with it, else it may turn into a negative consequence.
For example, let's say a patient leaves a glowing review on your Google My Business page. You should at least acknowledge and thank the person who left you the review - this shows active engagement on your part and that you are paying attention.
Conversely, if a client leaves you a less than positive review, again acknowledge the review with a response along the lines of "Thank you for your feedback. We take all feedback seriously and do our best to improve our services based on your feedback".
Next, ask to take the conversation off-line so you can gain a better understanding as to what lead to the negative review. This can be done by simply asking for a direct conversation. At the very least, everyone can now see that you are more than willing to engage.
Remember, in the Internet world, good news will eventually get around, however, bad news is VIRAL!
No. 5
Remember to get social.
For the foreseeable future, social is here to stay, so don't ignore it.
Dentists can gain immensely from actively engaging on relevant social channels in order to show their more humorous and human sides - again, helping to gain trust and comfort.
Social channels serve to drive potentially large volumes of traffic to your website.
Here are some ways to use social channels to drive website traffic;
Post interesting and relevant content for your followers and potential clients including; dental tips and the latest in modern (pain-free) dentistry.
Customise your posts to suit the channel you're posting on. For example, Twitter only allows your 140 characters to post, so the message needs to be clear and concise, whereas Facebook allows for longer form posting.
Where possible, use short videos to get your message across.
Don't sell! Brands have come undone not because they don't have a great product or service to sell, rather, they've used social media to ramrod home a sales message. However, that does not mean you can't post the occasional 'sales promotion', that is befitting your practice.
Remember to drive traffic back to your website via links and 'read more' teasers.
What are the best social channels for dentists? That really depends on how much you have to offer. What your target market use (ask them). What effort you are willing to put in (better to do one regularly, vs many sporadically) From experience though, the more relevant ones tend to be Facebook, Twitter and Instagram (very much a visual platform, great to show before and after work, e.g. teeth whitening etc).
Dentists can stand to gain immensely from having an integrated and professionally managed online presence. Trust, Comfort and Reputation Management is key for dentists - your online presence will help you with this.
Find out how Bloomtools can help you establish a professional and results-oriented online presence. Contact your Bloomtools Internet consultant today.