Six Tips for Writing Engaging and Results Driven Content for your Online Shop
Posted on 10 May 2017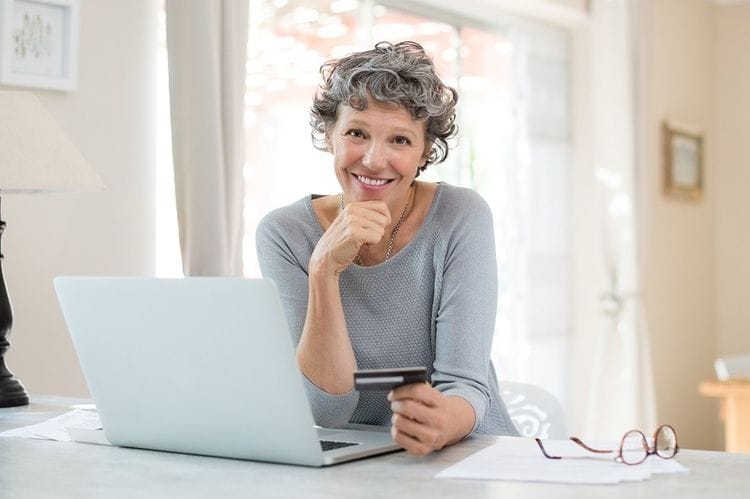 SMALLER companies think it is hard to compete against bigger players for the spotlight in a heavily saturated online market, but there are several ways they can greatly improve their chances.
One of the keys to getting seen, if not the most essential key, is content. Well-planned and carefully niche-targeted content will always stand a better chance of being noticed, and ultimately draw traffic to your website and revenue.
Here are seven crucial tips from industry professionals for developing the right kind of content for your online shop and website.
1. SOLVE A PROBLEM, OFFER A SOLUTION
Nine times out of ten: when people want to solve a problem, the first place they will look for advice or direction is on the internet.
Every single internet user wants to do something, know something, go somewhere or buy something, and companies should be trying to meet these 'wants' through the content they produce.
If any company can offer a visible and comprehensive solution to a customer's needs, it will likely be rewarded by increased traffic, reviews, transactions, click-throughs and social shares.
For E-commerce, this is super important. For anyone looking to buy something, they are often looking to solve a problem... whether it be a dining table to work in their small kitchen or an eyeshadow that works on mature eyes. Think about your target market and what problems they may have to solve.
2. MAKE IT EASY FOR PEOPLE TO BUY WHAT YOU'RE SELLING
The content on your home page, contact page and specific product pages should appeal equally to two types of people: those who want to buy your product quickly, and those who want to do thorough research beforehand.
Ensure there is no shortage of 'calls to action' on your site. Buttons urging customers to 'Buy now', Learn more' or 'call us now' can complete the customer's experience and encourage them to take action.
The cardinal rule of having an online shop is that everything should be streamlined, and the way your website is set up should allow people to feel comfortable when parting with their money.
3. ENCOURAGE CUSTOMERS TO TRUST YOUR WEBSITE
A common challenge faced by online shops is that their websites don't have enough information on the product or rather, they think someone is going to give them money with relatively no questions asked.
The greater detail you give about your products, the more likely people will trust you enough to buy them. Spare no details about the materials used, the product's features, its functionality, its size or nay other important points.
Make sure customers have everything they will need to know to make an informed decision, including adding client reviews and showing your physical address and contact phone number.
Showing that your website is secure is also a must. Ensure your customer service policy is clearly worded and visible at every stage of the buying process, and remind consumers that the product they are buying is legitimate using authentic reviews.
4. DO YOUR SEO RESEARCH TO SEE WHICH KEYWORDS YOUR CUSTOMERS ARE USING THE MOST
This goes hand-in-hand with offering customers a solution through content. Consider the fact that Google has countless SEO tools and measurements by which businesses are ranked, and use only the words or phrases you think your own customers would use the most when they are searching. Often the product names we have in our industries are not the same as what your future buyer will call it.
According to Google, an internet user's habits boil down to four key motives as mentioned earlier: they want to 'do, know, go or buy'.
Do your research to see exactly what keywords your customers are using the most, and what kinds of questions they are asking, through a reputable SEO service provider like SEMRUSH.
It's important to fill in your SEO Tabs for the products listed in your shopping cart (in the backend of your website for your each of your inventory) because this is what Google will look at first. If you do one for each of your products, you will multiply your results by covering multiple search terms.
While there is no one-size-fits-all solution, you can also start by offering rich extras to your product such as video tutorials, checklists, infographics, interviews and blog feature articles.
5. PICTURES TELLS A THOUSAND WORDS AND VIDEOS A MILLION
For selling products, make sure your product images are clear, and if needed to be shown from different angles. For many of our clients, having an image of the product in use or placed - increases sales.
For content in the rest of your website, when was the last time you looked at a popular online article that didn't have a picture, video or infographic to go with it?
Content that is complete with extras including good imagery, video content and graphics will be far more popular than content that isn't.
Plus, enriching in this way opens several new publishing avenues, particularly on social media, through channels including Facebook, Instagram, Snapchat and Pinterest.
Be careful not to go overboard and aim to find the right balance between rich content and plain copy.
6. MARKET TO A SPECIFIC NICHE, PERHAPS ONE YOUR COMPETITORS AREN'T CONSIDERING
If you were to write a list of the people who would be interested in your products, it might reveal a variety of demographic profiles including different industries, personal interests and age groups, for example.
When you make the list, it will become easier to work out your best niche markets to target online, keeping in mind that they might not all be ones your competitors are chasing.
Here are some things you might want to consider about your niche market:
Who are they? This relates to their industry, demographics, interests, location, needs etc.
What other websites would they visit?
What are their challenges, and which ones can you solve?
If you were the customer, what would you be searching for to solve these challenges?
What unique benefits do you have to offer?
Once you've done your research on these questions and others relevant to your business, write your content based on the answers. Create an online advertising campaign which will draw attention to these markets and keep building on them.
The internet is moving at such a speed, the same as technology, devices are changing, so does users expectations, and lessons we learn. Your Bloomtools consultant will be able to review your ecommerce website and online shop and give you direction on what would be the best improvements to work on your website.


Author:
Tracey Voyce
About: With more than 30 years business management experience, Tracey Voyce is the CEO of Bloomtools. Tracey has owned and managed many businesses and spent several years training and motivating coaches at the world's largest business coaching franchise.
Connect via:
LinkedIn