Social media: growing by the minute
Posted on 18 February 2015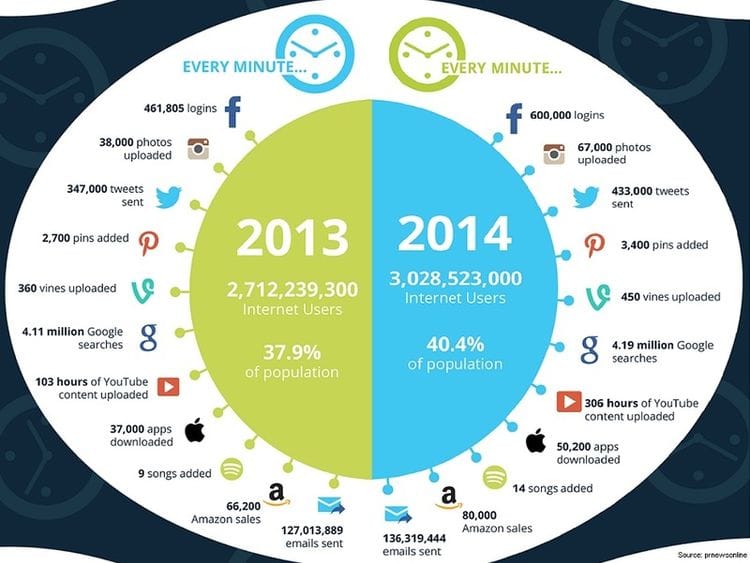 Where will 2015 take us in social media?
Social Media is an area of the internet that is definitely growing, but it is interesting to see that the popularity of visuals in content, videos and Instagrams is surging, and how more businesses are including it in their mix...
In 2013 Instagram had 38,000 photos uploaded every minute, where as in 2014 it is now 67,000 photos every minute. YouTube has tripled going from 103 hours of content to 306 hours of YouTube content uploaded every minute in 2014.
Read our tips on how to conquer your social media marketing routine and ensure you are staying up to date in the social world by calling your local Bloomtools Consultant to find out how you can enhance your social media presence.


Author:
Tracey Voyce
About: With more than 30 years business management experience, Tracey Voyce is the CEO of Bloomtools. Tracey has owned and managed many businesses and spent several years training and motivating coaches at the world's largest business coaching franchise.
Connect via:
LinkedIn