Something SME Retailers can celebrate in 2013
Posted on 7 January 2013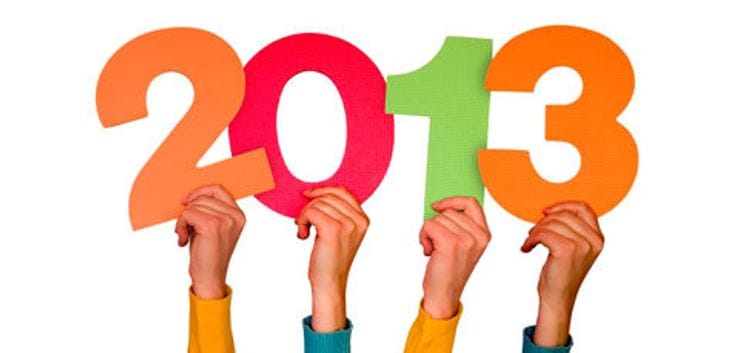 Despite reports of doom and gloom in the economy in the year gone by, the retail sector experienced solid growth in 2012. In fact, according to a report by Urbis Property Consultants, online shopping grew 25 per cent despite a disappointing year for retail centres.
This data represents the large potential in the online trend. Here are five ways to take advantage of the online boom:
1. Incorporate online and offline
Experts agree that the difference between a successful brick-and-mortar store is the company's willingness to adopt an online presence and how that presence complements the offline experience. Empower your employees with payment devices that allow them to complete a transaction from the showroom floor. Develop a social media presence to better connect with customers. People at every age are embracing social media as a normal part of their lives and the businesses that are able to tap into that practice have a higher chance of converting them. Utilise
email Marketing
to encourage repeat business from past clients - it is still the number one most cost effective and results generating marketing strategy.
2. Improve the retail experience
Rather than seeing online (your online
shopping cart
) as a competitor to your brick-and-mortar business, appreciate the competitive advantage of a concrete store. Train your team to become experts in your trade so customers come to you for answers. Use your retail space to be creative and inspire customers with new ideas. Wow new visitors with exceptional service and don't limit it to offline – the superior retail experience of knowledge, inspiration and service can easily be translated to online too (for bricks and mortar retailers, this will give you the advantage you need over pure play retailers).
3. Embrace transparency
Consumers can now complete their research better and easier than ever before, using online to search for the best price and peer reviews. If price is your advantage, keep up to date to ensure you remain competitive. If quality is your thing, be sure to incentivise customers to share their experience online.
4. Appreciate Australia's advantage
Local consumers may be looking to buy from international brands, but remember that international brands are looking to the Australian market as well. Our economy is strong in comparison to many brands' markets overseas, and our consumers have more dollars to spend. Consider what you can offer that overseas brands cannot. Really push you are an Australian company to your advantage.
5. Learn from the international market
At the same time, don't bury your head in the sand. The fact that the top online brands in the US are brick-and-mortar stores demonstrates a willingness to invest in online. Be curious about what's going on overseas and apply those lessons to your business.
2013 holds great promise for small and medium businesses as the online world continues to open up a wealth of opportunities – are you doing all you can to take advantage of them?
Sources:


Author:
James Greig
About: James is the founder of Bloomtools and the software and Internet expert on the Executive Team. With a degree in Advanced Information Technology, specialising in Computer Science and Interactive Development, James founded the software development arm of Bloomtools in 2004.
Connect via:
Twitter
LinkedIn